Well over a year before the 2020 presidential election, many social media users in the United States are already exhausted by how much political content they see on these platforms.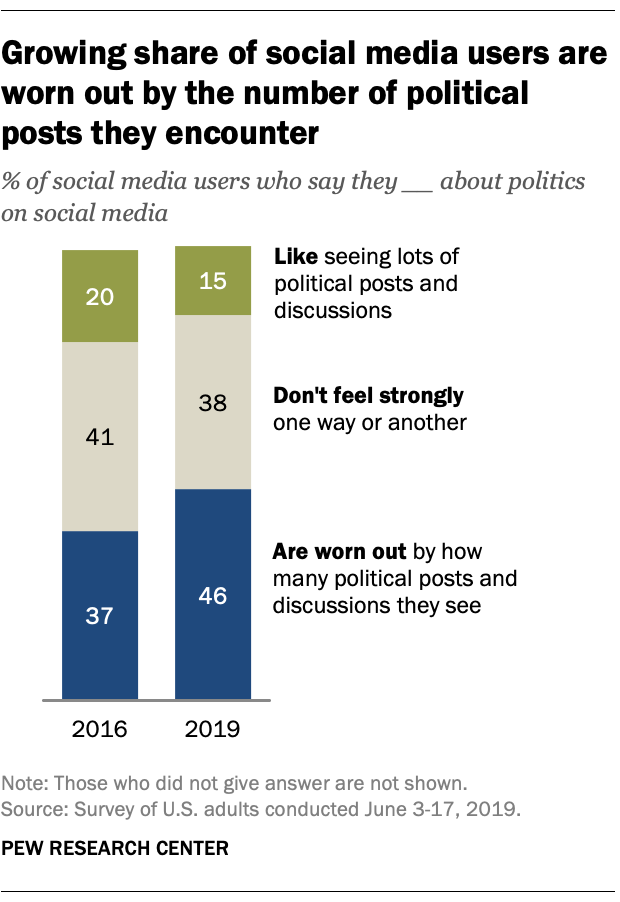 Some 46% of adult social media users say they feel "worn out" by the number of political posts and discussions they see on social media, according to a Pew Research Center survey of U.S. adults conducted June 3-17, 2019. This share has risen 9 percentage points since the summer of 2016, when the Center last asked this question.
Still, some social media users are ambivalent about seeing these types of posts or find them enjoyable. About four-in-ten say they don't feel strongly about encountering these discussions, while a much smaller share (15%) say they like seeing lots of political posts on social media.