Pew Research Center's journalism and media researchers study news and information trends, including public perceptions of the news media; evolving news consumption habits in a digital age; and key audience and economic indicators within the media industry itself. Signature reports have examined media polarization, the local news ecosystem, and the public's experiences with misinformation.
Signature Publications
Political Divides, Conspiracy Theories and Divergent News Sources Heading Into 2020 Election
Republicans are about four times as likely as Democrats to say voter fraud has been a major issue with mail-in ballots.
U.S. Media Polarization and the 2020 Election: A Nation Divided
As the U.S. enters a heated 2020 presidential election year, Republicans and Democrats place their trust in two nearly inverse news media environments.
For Local News, Americans Embrace Digital but Still Want Strong Community Connection
Nearly as many U.S. adults prefer to get local news online as through a TV set. And while Americans prize community connection from their local news providers, they are largely unaware of the financial challenges they face.
Distinguishing Between Factual and Opinion Statements in the News
The politically aware, digitally savvy and those more trusting of the news media fare better in differentiating factual statements from opinions.
WHERE YOU CAN FIND OUR WORK
Engage WIth US
MEDIA INQUIRIES
To speak with an expert or sign up for press alerts, please contact:
Andrew Grant
agrant@pewresearch.org
202-419-4348
STAY CONNECTED
Twitter: @pewjournalism
Email: Sign up for our daily briefing of media news
OUR EXPERTS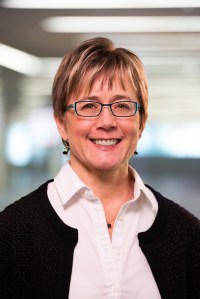 Director, Journalism Research
Associate Director, Research
Sign up four our Daily Briefing newsletter