Same-sex marriage is not legal in Arizona, but the state has quickly become the center of a national debate surrounding the issue after its legislature passed a "religious freedom" bill last week. The measure, which Gov. Jan Brewer must decide by Friday whether to sign into law, would allow business owners to cite religious beliefs as a reason for denying services – including to same-sex couples – without fear of legal retribution.
Arizona is not alone. Several other states – including Kansas, Tennessee, Oregon, Idaho and South Dakota – have considered similar measures recently, with some bills mentioning marriage specifically. For instance, South Dakota's bill – since rejected – said businesses would not be required to provide services "related to the…celebration of any marriage…if such action would cause any such person or personal business to violate the person's sincerely held religious beliefs."
None of those states currently allow same-sex marriage, but legislators' efforts may be preemptive. A growing percentage of Americans (72%, according to a May 2013 Pew Research survey) see legal recognition of same-sex marriage as "inevitable."
More than half of Americans (56%) say same-sex marriage would go against their religious beliefs, according to a survey we conducted in March 2013. But about half of those who say that same-sex marriage goes against their beliefs also say that gay couples should have the same legal rights as heterosexual couples.
States that have legalized same-sex marriage often have included exemptions for religious groups and clergy who oppose it, and courts have interpreted the U.S. Constitution to include broad protections that allow religious groups not to participate in same-sex marriages. But, so far, exemptions have not been granted to businesses and religious business owners, some of which have faced lawsuits alleging discrimination.
One of these cases involves a New Mexico photographer, Elaine Huguenin, who for religious reasons refused a request by a lesbian couple to photograph their commitment ceremony. The New Mexico Supreme Court ruled last year that Huguenin violated the state's anti-discrimination laws and either had to start serving same-sex couples or close down; she has asked the U.S. Supreme Court to review her case and is awaiting their answer. So far, courts in similar cases in other states also have sided with same-sex couples and against businesses.
Nearly a quarter of LGBT Americans (23%) say they have received poor service in a restaurant, hotel or other place of business because of their sexual orientation or gender identity.
Michael Lipka
is an associate director focusing on news and information research at Pew Research Center.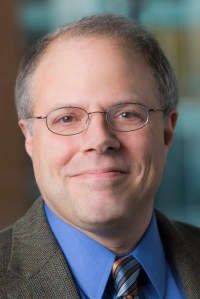 David Masci
is a former senior writer/editor focusing on religion at Pew Research Center.