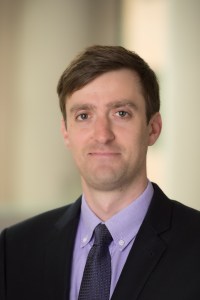 Download High-Res Photo
Michael Lipka is an editorial manager of religion research at Pew Research Center.
Displaying 1 - 10 of 160 results
Key facts about the abortion debate in America
As the debate over abortion continues, here are key facts about Americans' views on the topic, based on Pew Research Center polls.
Americans far more likely to say evangelicals will lose influence, rather than gain it, under Biden
Half of all U.S. adults think evangelical Christians will lose influence in Washington under President Joe Biden's new administration.
White evangelical approval of Trump slips, but eight-in-ten say they would vote for him
Trump's approval rating has dropped among a range of religious groups, including white evangelicals – though they remain strongly supportive.
10 things we know about race and policing in the U.S.
Black adults are about five times as likely as whites to say they've been unfairly stopped by police because of their race or ethnicity.
Half of Americans say Bible should influence U.S. laws, including 28% who favor it over the will of the people
About half of Americans say the Bible should have at least "some" influence on U.S. laws; 23% say it should have "a great deal" of influence.
Most Americans don't see Democratic candidates as very religious
Americans say they don't consider Joe Biden, Pete Buttigieg, Bernie Sanders or Elizabeth Warren to be particularly religious.
Among Democrats, Christians lean toward Biden, while 'nones' prefer Sanders
Early indications are that candidate preferences by religion will be familiar in November – and closely linked to each group's party leanings.
10 facts about atheists
There is a rising number of atheists in the United States. Here are some key facts about atheists in the U.S. and around the world.
Republicans and Democrats agree religion's influence is waning, but differ in their reactions
Americans agree that religion's role in public life is ebbing. But while Republicans largely lament the trend, Democrats are split in their reactions.
Same-Sex Marriage Around the World