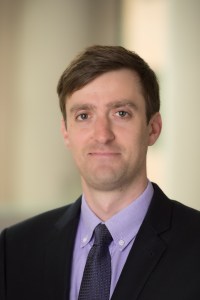 Download High-Res Photo
Displaying 21 - 30 of 160 results
5 facts about Christmas in America
Read five facts about Christmas in America and how people celebrate the holiday.
Supreme Court same-sex wedding cake case reflects split among American public
Americans are divided over whether businesses that provide wedding services should be required to cater to same-sex couples even if their owners have religious objections to homosexuality.
Europe's Muslim population will continue to grow – but how much depends on migration
While Muslims are still a relatively small share of Europe's population (roughly 5%), they are set to continue rising as a percentage of Europe's population.
More Americans now say they're spiritual but not religious
About a quarter of U.S. adults now say they think of themselves as spiritual but not religious, up 8 percentage points in five years.
Muslims and Islam: Key findings in the U.S. and around the world
Muslims are the fastest-growing religious group in the world. Here are some questions and answers about their public opinions and demographics.
U.S. Muslims see their relationship with Trump as strained
About three-quarters of Muslim Americans say Trump is unfriendly toward them, and just 19% say they approve of the job Trump is doing as president.
On gender issues, many in Orthodox Christian countries have conservative views
A substantial share of adults in Central and Eastern Europe hold traditional views of women and the family, especially in countries with Orthodox majorities.
9 key findings about religion and politics in Central and Eastern Europe
Religion has reasserted itself as an important part of individual and national identity in many places where communist regimes once repressed religious worship and promoted atheism.
Religious restrictions vary significantly in the world's most populous countries
Brazil and Japan were among countries with the lowest levels of religious restrictions in 2015, while Russia and Egypt were among countries with the highest.
Why people with no religion are projected to decline as a share of the world's population
Though the percentage of religiously "nones" in America has risen, the global share of religiously unaffiliated people is expected to fall in coming decades.