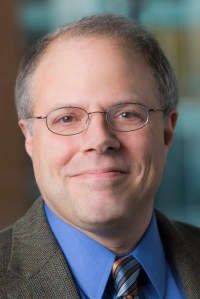 Download High-Res Photo
Displaying 1 - 10 of 94 results
In U.S., familiarity with religious groups is associated with warmer feelings toward them
Americans who personally know someone in a different religious group are more likely to feel positively about members of that group.
A global snapshot of same-sex marriage
Worldwide, most of the countries that allow gay marriage are in Western Europe. In the Americas, five countries have legalized gay marriage.
Same-Sex Marriage Around the World
Where Europe stands on gay marriage and civil unions
More than 18 years after the Netherlands became the world's first country to allow same-sex marriage, Austria became the latest European nation to legalize the practice.
5 facts about same-sex marriage
The share of Americans who favor same sex marriage has grown in recent years, though there are still demographic and partisan divides.
Many Americans see religious discrimination in U.S. – especially against Muslims
Most American adults (82%) say Muslims are subject to at least some discrimination in the U.S. today, according to a Pew Research Center survey conducted in March – including a majority (56%) who say Muslims are discriminated against a lot.
Key takeaways from our new report about church taxes in Western Europe
Sizable majorities of adults in six European countries with a mandatory tax say they pay it and few say they are likely to opt out.
How Many Creationists Are There in America?
A new survey shows the number can vary considerably depending how you ask questions about evolution
For Darwin Day, 6 facts about the evolution debate
Tuesday is the 210th anniversary of Charles Darwin's birth. Roughly eight-in-ten U.S. adults say humans have evolved over time.
Why we studied the possible links between religion and happiness, health and civic engagement
Conrad Hackett, associate director for research and senior demographer, discusses why we studied the relationship between religion and happiness, health and civic engagement.