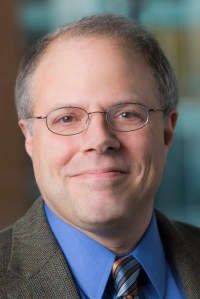 Download High-Res Photo
Darwin in America
Almost 160 years after Charles Darwin publicized his groundbreaking theory on the development of life, Americans are still arguing about evolution
Split between Ukrainian, Russian churches shows political importance of Orthodox Christianity
Ukraine is an overwhelmingly Orthodox Christian nation, and 46% of Orthodox Ukrainians look to the Ukrainian national church leaders as the highest Orthodoxy authority.
7 facts about American Catholics
American Catholics are racially and ethnically diverse and fairly evenly dispersed throughout the country. Many want to see the church make significant changes.
After recent revelations, U.S. Catholics give Francis low marks on handling of sex abuse scandal
Just three-in-ten American Catholics now say the pontiff is doing a good or excellent job of addressing the sex abuse scandal.
5 facts about the death penalty
Pope Francis has changed the Catholic Church's teaching to fully oppose the death penalty. Read key facts about the death penalty in the U.S. and abroad.
Black Americans are more likely than overall public to be Christian, Protestant
Nearly eight-in-ten black Americans identify as Christian, compared with 70% of whites, 77% of Latinos and just 34% of Asian Americans.
Most Poles accept Jews as fellow citizens and neighbors, but a minority do not
While most adults in Poland say they are willing to accept Jews as fellow citizens, neighbors and family members, almost one-in-five take the opposite position.
Share of married adults varies widely across U.S. religious groups
In the United States, 48% of American adults say they are married. A higher-than-average share of adults are married in certain religious groups.
6 facts about how U.S. Catholics see Pope Francis
As Pope Francis approaches the fifth anniversary of his papacy, read six facts about how American Catholics view the pope.
5 facts about U.S. evangelical Protestants
The Rev. Billy Graham, who recently died at age 99, was one of the most influential and important evangelical Christian leaders of the 20th century. As the country remembers Rev. Billy Graham, here are five facts about American evangelical Protestants.