Signature Reports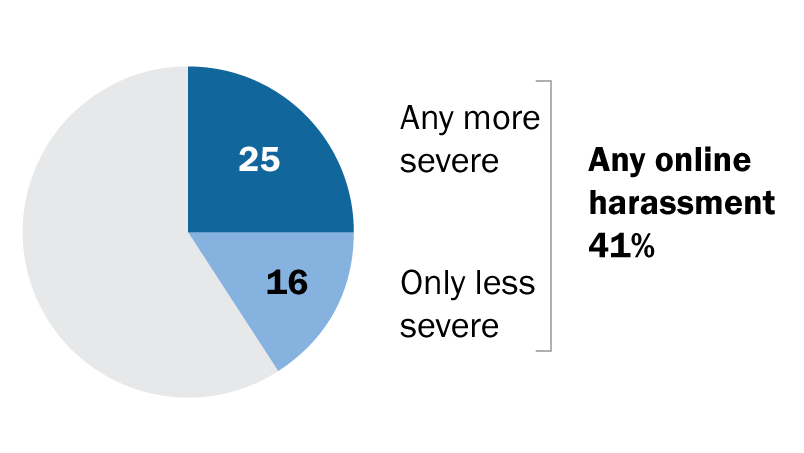 The State of Online Harassment
Roughly four-in-ten Americans have experienced online harassment, with half of this group citing politics as the reason they think they were targeted.
Parenting Children in the Age of Screens
Two-thirds of parents in the U.S. say parenting is harder today than it was 20 years ago, with many citing technologies – like social media or smartphones – as a reason.
Dating and Relationships in the Digital Age
From distractions to jealousy, how Americans navigate cellphones and social media in their romantic relationships.
Americans and Privacy Online
Majorities of U.S. adults believe their personal data is less secure now, that data collection poses more risks than benefits, and that it is not possible to go through daily life without being tracked.
Features
Digital Knowledge Quiz
Test your knowledge on digital topics and terms by taking our 10-question quiz, then see how your answers compare to our nationally-representative survey.
Cybersecurity Knowledge Quiz
A majority of online adults can identify a strong password and know the risks of using public Wi-Fi. Yet, many struggle with more technical cybersecurity concepts.
Video: How do Americans define online harassment?
Privacy and Information Sharing: Scenarios