Signature Reports
Growing Share of Americans Say They Plan To Get a COVID-19 Vaccine – or Already Have
77% think vaccinations will benefit the economy.
Science and Scientists Held in High Esteem Across Global Publics
Majorities across 20 publics say government investments in scientific research are worthwhile and express a lot or some confidence in scientists to do what is right for the public.
Two-Thirds of Americans Think Government Should Do More on Climate
There is bipartisan support for several proposals to reduce the effects of climate change, especially for large scale tree-plantings to help absorb carbon emissions and offering tax credits to businesses that capture carbon emissions.
Trust in Medical Scientists Has Grown in U.S., but Mainly Among Democrats
About six-in-ten Americans believe social distancing measures are helping a lot to slow the spread of coronavirus in the nation.
Features
Public Views About Science in the United States
This roundup of findings shows public views about science-related issues and the role of science in U.S. society.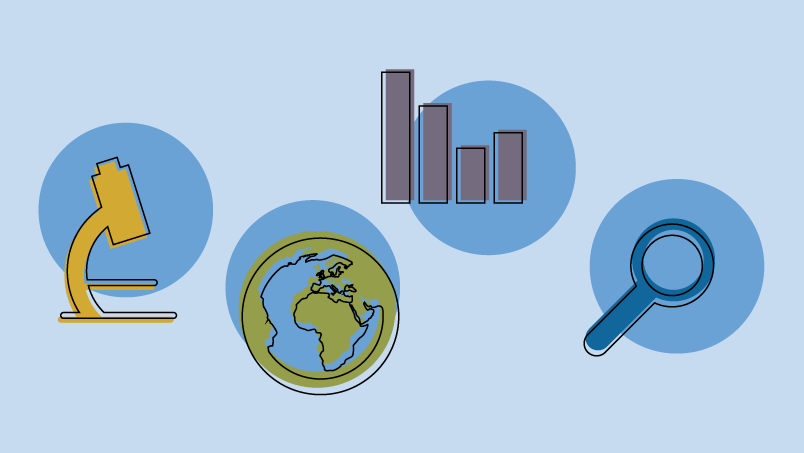 Science Knowledge Quiz
Test your knowledge of science facts and applications of scientific principles by taking our 11-question quiz, then compare your answers to the average American and across demographic groups.
Climate Change Still Seen as the Top Global Threat, but Cyberattacks a Rising Concern
People around the world agree that climate change poses a severe risk to their countries, according to a 26-nation survey conducted in spring 2018. Terrorism, specifically from ISIS, and cyberattacks are also seen by many as major security threats.
The Relationship Between Science and Religion
Over the centuries, the relationship between science and religion has ranged from conflict and hostility to harmony and collaboration. Insights from in-depth interviews with Muslims, Hindus and Buddhists highlight the distinct ways people think about science and religion and where tensions arise between the two.