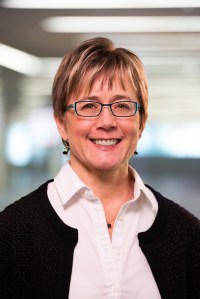 Download High-Res Photo
Displaying 91 - 100 of 135 results
How Al Jazeera Tackled the Crisis Over Syria
The crisis in Syria is the first mega-story to break since Al Jazeera America debuted on August 20. A new report on coverage of the evolving Syria story examines how the newest cable channel stacked up with such competitors as CNN, MSNBC, Fox News and BBC America.
What's Behind The Washington Post Sale
The stunning sale of The Washington Post to Amazon.com billionaire Jeff Bezos says something important about the economics of the Post itself, the continuing struggles of the newspaper industry and the market value of some of America's great metro dailies. A Pew Research Center report provides the numbers that help put the $250 million deal into context.
Nonprofit Journalism: A Growing but Fragile Part of the U.S. News System
As the economics of commercial journalism have been upended and newsrooms have shrunk, a variety of funders have sponsored nonprofit news operations to fill perceived information gaps. A report finds that while they voice optimism about the future, many organizations worry that they don't have sufficient business-side resources.
Network News: A Year of Change and Challenge at NBC
After an unusual uptick in the overall audience for evening news in 2011, the trend line returned to its normal in 2012. The combined viewership for the ABC, CBS and NBC evening newscasts dropped 2%, to 22.1 million, resuming the downward trajectory of nearly three decades. It now appears that 2011 may have been an outlier, with the bigger audience attributable to an unusual number of major news events that year, including the Arab Spring, the Japanese earthquake and the killing of Osama bin Laden. Even a presidential election couldn't keep some viewers from deserting network news in 2012.
Digital: As Mobile Grows Rapidly, the Pressures on News Intensify
For more than a decade, as the desktop/laptop era of computing took hold, news organizations were at a severe disadvantage competing against a raft of financially and technologically stronger tech companies. Now, the rapid advance of the mobile era threatens a whole new level of upheaval, as both the costs and technological challenges of keeping up in the swiftly evolving news ecosystem multiply.
Newspapers: Stabilizing, but Still Threatened
If the newspaper industry had theme music in 2013, it might use "Been down so long it looks like up to me," the much-recycled line from a 1920s blues song. For the first time since the deep recession that began in 2007, newspaper organizations have grounds for a modicum of optimism.
Cable: A Growing Medium Reaching its Ceiling
Cable news continues to operate with more stability than most other news sectors today. But financial growth tapered off in 2012, and audience figures started to show signs of languishing—at least raising the question of whether there is a ceiling for this niche news genre.
Local TV: Audience Declines as Revenue Bounces Back
The long slow decline in viewership of local television news resumed in 2012 after a brief respite the previous year. While stations devoted more of their available air time to local news, that wasn't sufficient to halt the decline in viewership. Early-morning newscasts continued to gain viewers, but that increase was more than offset by losses in most other time slots.
News Magazines: Embracing Their Digital Future
Amid the broad decline of the magazine industry in recent years, news magazines have been among the hardest hit. That trend continued in 2012 for the six publications analyzed by the Pew Research Center, Time and Newsweek, as well as four smaller niche publications – The Economist, The Atlantic, The Week and The New Yorker. Ad pages for the group fell by an average of 10.4% in 2012, about 25% greater than the 8.2% slide experienced by magazines over all.
Audio: Digital Drives Listener Experience
As far back as 2004, Pew Research Center wrote that local news on the radio "appears to have seriously eroded in recent years" with a growing number of stations that "are not local at all." Then in 2006 we wrote, "Technology is turning what we once thought of as radio into something broader – listening," and raised the question of what that would mean for radio news. Now, heading into 2013, those two shifts have come together to create a very different audio landscape—one in which news is relegated to a smaller corner of the listening landscape.