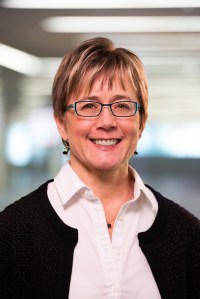 Download High-Res Photo
Displaying 71 - 80 of 135 results
Millennials and Political News
Millennials rely on Facebook for their political news, while Baby Boomers turn to local TV. And while Millennials are less engaged with political news, they trust news sources as much as older generations do.
The declining value of U.S. newspapers
Over the past two decades, major newspapers across the country have seen a recurring cycle of ownership changes and steep declines in value.
State of the News Media 2015
As the U.S. news industry faces a new mobile reality, how is it faring? From broadcast to print to ethnic and more, this year's annual report on the state of the news media takes stock.
5 key takeaways about local news media 'ecosystems'
Pew Research Center's new report examines the local news environment in three U.S. metropolitan areas of different population size and demographic makeup.
Investigative Journalists and Digital Security
Two-thirds of IRE journalists believe the U.S. government has probably collected data on their communications. But few have been dissuaded to pursue a story because of such concerns.
Journalism Partnerships
As news outlets continue to team up in new ways, case studies of five content partnerships offer insight into what these collaborations mean for the public and for news organizations.
Which news organization is the most trusted? The answer is complicated.
Using data from our latest media survey, we look at different ways to measure public trust of news organizations.
Q/A: How Pew Research analyzed America's polarized media consumption habits
We asked Amy Mitchell, our Director of Journalism Research, to discuss how the new report on media polarization was put together.
Political Polarization & Media Habits
Liberals and conservatives turn to and trust strikingly different news sources. And across-the-board liberals and conservatives are more likely than others to interact with like-minded individuals.
5 facts about the news business today
The good news – and the bad news – about the news.