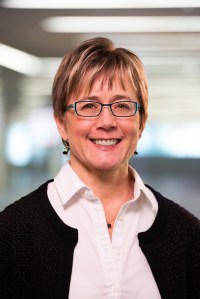 Download High-Res Photo
Displaying 51-60 of 132 results
Methodology
This project – using the water crisis in Flint, Michigan, as a case study model – examines the question of how media coverage of a current issue in the news relates to public interest in the issue and its relevance to their own lives.
Most Say Tensions Between Trump Administration and News Media Hinder Access to Political News
Large majorities of both Democrats and Republicans say the relationship between the two is unhealthy.
How Americans Encounter, Recall and Act Upon Digital News
A unique study of Americans' online news habits over the course of a week provides a detailed window into how Americans learn about current events in the digital age.
Trump, Clinton Voters Divided in Their Main Source for Election News
Trump voters named one source more than any other as their main source of election news, whereas Clinton voters were spread across an array of sources.
Many Americans Believe Fake News Is Sowing Confusion
About two-in-three U.S. adults say fake news stories cause a great deal of confusion about the basic facts of current issues. And nearly a quarter say they have ever shared completely made-up news.
Civic Engagement Strongly Tied to Local News Habits
Americans who are highly attached to their communities and who always vote in local elections stand out for displaying stronger local news habits than those less engaged.
Younger adults more likely than their elders to prefer reading news
When asked whether one prefers to read, watch or listen to their news, younger adults are far more likely than older adults to opt for text – and most of that reading is occurring on the web.
The Modern News Consumer
Digital innovation has had a major impact on the public's news habits. How have these changes shaped Americans' appetite for and attitudes toward the news?
Key findings on the traits and habits of the modern news consumer
News remains an important part of public life. But Americans are cautious as they move into today's more complex news environment and discerning in their evaluation of available news sources.
State of the News Media 2016
The past year brought pressures to America's newspaper newsrooms not seen since the Great Recession. From broadcast to print to digital and more, this year's annual report takes stock of the state of the news media.