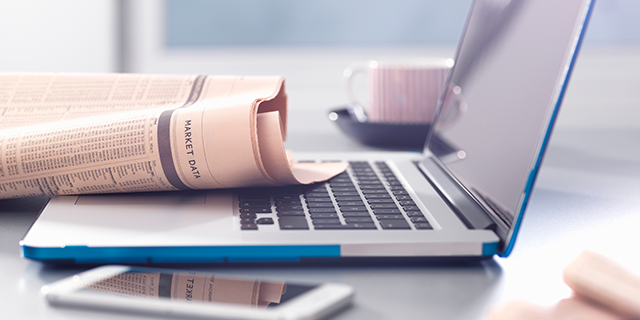 Chapter 3 updated February 2017
Wave after wave of digital innovation has introduced a new set of influences on the public's news habits. Social media, messaging apps, texts and email provide a constant stream of news from people we're close to as well as total strangers. News stories can now come piecemeal, as links or shares, putting less emphasis on the publisher. And, hyper levels of immediacy and mobility can create an expectation that the news will come to us whether we look for it or not. How have these influences shaped Americans' appetite for and attitudes toward the news? What, in other words, are the defining traits of the modern news consumer?
A new, two-part survey by Pew Research Center, conducted in early 2016 in association with the John S. and James L. Knight Foundation, reveals a public that is cautious as it moves into this more complex news environment and discerning in its evaluation of available news sources.
To be sure, news remains an important part of public life. More than seven-in-ten U.S. adults follow national and local news somewhat or very closely – 65% follow international news with the same regularity. Fully 81% of Americans get at least some of this news through websites, apps or social networking sites. And, this digital news intake is increasingly mobile. Among those who get news both on desktop computers and mobile devices, more than half prefer mobile.
In this digital news environment, the role of friends and family is amplified, but Americans still reveal strong ties to news organizations. The data also reinforce how, despite the dramatic changes witnessed over the last decade, the digital news era is still very much in its adolescence.
These findings come from a two-part study which asked U.S. adults a wide range of questions about their news habits and attitudes, and then over the course of a subsequent week asked them in real time about news they had gotten in the last two hours. The first survey was conducted Jan. 12-Feb. 8, 2016, among 4,654 U.S. adults ages 18 and older who are members of Pew Research Center's American Trends Panel. The second survey consisted of 14 short, online surveys that were administered two per day from Feb. 24-March 1, 2016. Survey invitations were sent at different times each day, and responses were accepted for two hours after the invitations were sent. Panelists who completed the January wave on the web and reported that they get news online were asked to participate in the experiential study; 2,078 panelists participated and completed at least 10 of the 14 surveys.
Updated September 2017: In the Spanish language version of the questionnaire, "local television news" was mistranslated as "television news" for a question asking respondents how often they watch local television news (which resulted in a 46% share who said they do so often). This affected the 66 respondents who took the survey in Spanish (4% of the sample after weighting) The effects of this mistranslation were minimal and do not affect the report's conclusions.