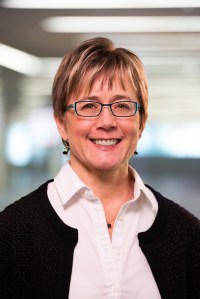 Download High-Res Photo
Displaying 61-70 of 132 results
Long-Form Reading Shows Signs of Life in Our Mobile News World
On cellphones, longer news stories get about twice the engaged time from readers as shorter pieces do. They also get roughly the same number of visitors.
Seven-in-Ten Reddit Users Get News on the Site
Presidential candidates were mentioned in over 350,000 comments in May, June and September 2015, with a high level of early interest in Bernie Sanders
The 2016 Presidential Campaign – a News Event That's Hard to Miss
About nine-in-ten Americans learn about the election in a given week. But they are divided on what type of news source – from television to digital to radio to print – they find most helpful.
Crowdfunding enables diverse new frontier for journalism projects
Though the revenue involved and amount of content produced are nowhere near what comes through the more mainstream media, crowdfunding can help bring to reality work that might otherwise not see the light of day.
Crowdfunded Journalism: A Small but Growing Addition to Publicly Driven Journalism
The number of journalism projects funded through Kickstarter has grown over time, totaling more than 650 projects and nearly $6.3 million by mid-September 2015.
News Coverage of the Papal Visit: Narrative Made Room for the Personal, Not Just the Political
An analysis of how 12 heavily visited U.S. news websites covered the pope's visit to America. The news narrative around Pope Francis' visit to the United States drew heavily upon the Pope and the public as sources.
The Evolving Role of News on Twitter and Facebook
Americans are more likely to get news on Twitter and Facebook than ever before. Our new study explores the similarities and differences in the role of news on these two social networks.
Millennials and Political News
Millennials rely on Facebook for their political news, while Baby Boomers turn to local TV. And while Millennials are less engaged with political news, they trust news sources as much as older generations do.
The declining value of U.S. newspapers
Over the past two decades, major newspapers across the country have seen a recurring cycle of ownership changes and steep declines in value.
State of the News Media 2015
As the U.S. news industry faces a new mobile reality, how is it faring? From broadcast to print to ethnic and more, this year's annual report on the state of the news media takes stock.