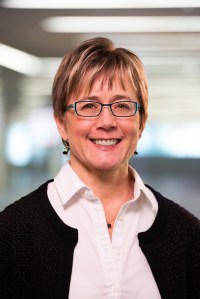 Download High-Res Photo
Displaying 101 - 110 of 135 results
African American News Sources: A Year of Turmoil and Opportunity
The story about how African American-oriented news media coped last year was a difficult one at best.
Americans Show Signs of Leaving a News Outlet, Citing Less Information
Faced with shrinking revenue and dwindling audiences, news organizations in recent years have slashed staffs and reduced coverage. Most news consumers are little aware of the financial struggles that led to these cuts, a new Pew Research Center survey finds. Nevertheless, a significant percentage of them not only have noticed a difference in the quantity or quality of news, but have stopped reading, watching or listening to a news source because of it.
Friends and Family – Important Drivers of News
When they hear about news events from friends and family, the vast majority of people seek out full news stories to learn more, according to a new survey by Pew Research Center.
The Changing TV News Landscape
The news programs that Americans watch on national cable channels and their local television stations have changed significantly in recent years while the network evening newscasts have remained remarkably stable, according to a new study from the Pew Research Center.
Twitter Reaction to Events Often at Odds with Overall Public Opinion
Arab-American Media
At a time of major news developments in the Middle East and North Africa, the Arab-American media's efforts to meet the demands of its audience have been complicated by declining ad revenue, new technology, and growing competition from Arab outlets in the Middle East and North Africa, according to a new PEJ study.
How people get local news and information in different communities
Depending on the topic, urban residents are more likely to use mobile and online sources; suburbanites are most heavily into social media; and rural residents are more inclined to word of mouth sources
The State of the News Media 2012: An Annual Report on American Journalism
New research released in this report finds that mobile devices are adding to people's news consumption, strengthening the lure of traditional news brands and providing a boost to long-form journalism. Eight in ten who get news on smartphones or tablets, for instance, get news on conventional computers as well. People are taking advantage, in other words, of having easier access to news throughout the day – in their pocket, on their desks and in their laps.
What Facebook and Twitter Mean for News
Perhaps no topic in technology attracted more attention in 2011 than the rise of social media and its potential impact on news. "If searching for news was the most important development of the last decade, sharing news may be among the most important of the next," we wrote in a May 2011 report analyzing online news behavior called Navigating News Online.
Year in the News 2011
The faltering U.S. economy was the No. 1 story in the American news media in 2011, with coverage increasing substantially from a year earlier when economic unease helped alter the political landscape in the midterm elections, according to The Year in the News 2011, a new report conducted by the Pew Research Center's Project for Excellence in Journalism.