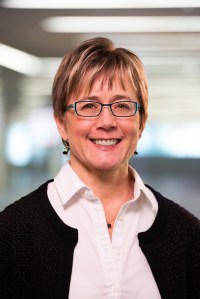 Download High-Res Photo
Displaying 121 - 130 of 135 results
Navigating News Online
The future of the journalism relies heavily on understanding the ways people consume news online. But mastering that information is challenging. Behavior is changing quickly, and the metrics can be elusive and even contradictory. In a new study, PEJ examines Nielsen data from the top 25 most popular news sites to offer insights about how people get to news sites; what they do once there and where they go when they leave.
The State of the News Media 2011: An Annual Report on American Journalism
By several measures, the state of the American news media improved in 2010. After two dreadful years, most sectors of the industry saw revenue begin to recover. With some notable exceptions, cutbacks in newsrooms eased. And while still more talk than action, some experiments with new revenue models began to show signs of blossoming.
Survey: Mobile News & Paying Online
Local news is going mobile. Nearly half of all American adults (47%) report that they get at least some local news and information on their cellphone or tablet computer.
A Year in the News 2010
Two weeks into the year, a devastating earthquake struck Haiti and dominated the news in the United States for a month. As coverage began to subside, the climactic legislative battle over remaking the American health care system took on a feverish quality—and began its own month-long control of the news. In April, an oil rig explosion in the Gulf of Mexico commandeered the media's attention all the way into August. And from Labor Day to Nov. 2, the midterm elections held the media's fascination far beyond anything else.
Online: Key Questions Facing Digital News
Four sets of questions seem most pressing now about news in the digital realm.
Cable: Audience vs. Economics
Two paths diverging would be one way of putting it. A glance at the finances of cable news in 2010 would leave one feeling outright bullish. All three major news channels were projected to have increases in operating profits — Fox News by 27%, CNN (and HLN) by 7% and MSNBC by 8%, according to the market research firm SNL Kagan.1
Local TV: Good News After the Fall
After a couple of difficult years, finally there was some good news for local television. Thanks to the economic recovery and a busy election year, revenues rose sharply in 2010. As more stations continued to add newscasts in new time slots, the overall audience for local TV news actually held steady and new delivery platforms, including mobile, raised hope for the future.
Audio: Medium on the Brink of Major Change
Traditional AM and FM radio still dominates the audio landscape, and for the last decade it has been among the most stable traditional media. But heading into 2011 there are growing signals that raise questions about its future.
African American Media: Evolving in the New Era
The African American media in 2010 mirrored the kinds of challenges and changes that mainstream news organizations also faced. Most African American media outlets either began or planned to upgrade their digital enterprises in an effort to reach new audiences. But beyond that, it was a mixed year for the sector.