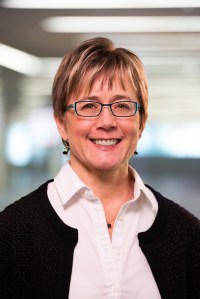 Download High-Res Photo
Displaying 111 - 120 of 135 results
Newspapers: Building Digital Revenues Proves Painfully Slow
The newspaper industry enters 2012 neither dying nor assured of a stable future. The industry has rallied around a story about itself – that year-by year it is developing new digital products and new revenue streams to transition from dependence on print advertising. In 2011, that traditional advertising pool declined for a sixth consecutive year. The website of the Gannett Company, emphasizing those digital initiatives, now intentionally has no mention of newspapers on its home page.
Digital: News Gains Audience but Loses Ground in Chase for Revenue
Two numbers symbolize the intensifying challenge and opportunity the digital world poses for the news industry: In 2011, social media giant Facebook grew to 133 million active users from 117 million in the U.S.1 And in the final months of the year, tablet ownership in the U.S. nearly doubled, to 18% of Americans.
Cable: CNN Ends Its Ratings Slide, Fox Falls Again
After a year of declining revenues in 2009, followed by a year of declining ratings in 2010, cable outlets found some relief in the extraordinary news year of 2011. It was a relief, however, that could not answer the looming long-range audience challenges.
Local TV: Audience Rise After Years of Decline
After years of losing audience and revenue, local television news appears to have settled into a kind of equilibrium. Stations made less income in 2011 than the year before, but the decline was about what might be expected in a non-election year. And the overall audience for local TV news grew as stations added newscasts at different times and on additional platforms, including their digital channels. Local stations also expanded their online, mobile and social media offerings, but most have not yet generated a substantial audience.
Magazines: Are Hopes for Tablets Overdone?
Consider it a sign of the times: when Time Inc., the country's largest magazine publisher, went looking for a new chief executive officer last year, it turned to an expert in digital advertising. In December 2011, Time named Laura Lang, then head of digital ad firm Digitas, to run its magazine operation. Lang had no previous background in magazines.
Audio: How Far Will Digital Go?
Probably the biggest development in the audio landscape in 2011 came in the growth of people listening on digital mobile devices. And one of the prime arenas for device use was car listening, the long-established domain of AM/FM radio.
Innovating News in Native Communities
The ethnic media play an important role by providing news in both foreign languages and in English about places and issues that are often absent from the mainstream media. To provide greater depth, we issue reports on different groups at different times. This report focuses on Native American media.
Mobile Devices and News Consumption: Some Good Signs for Journalism
The migration of audiences toward digital news advanced to a new level in 2011 and early 2012, the era of mobile and multidigital devices. More than three-quarters of U.S. adults own laptop or desktop computers, a number that has been stable for some years.1 Now, in addition, 44% of adults own a smartphone, and the number of tablet owners grew by about 50% since the summer of 2011, to 18% of Americans over age 18.
Digital Advertising and News
With digital ad revenue projected to overtake all other platforms by 2016, it is the key to the financial future of news. Are news organizations transitioning their legacy advertisers to online platforms? A PEJ report analyzing more than 5,000 ads from 22 news outlets offers answers.
Where people get information about restaurants and other local businesses
The internet is the source that people most rely on for material about the local business scene and search engines are particularly valued. Newspapers and word of mouth also rank high as sources.