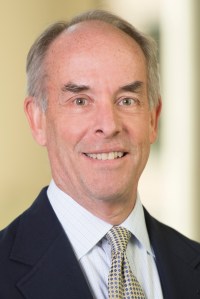 Download High-Res Photo
Streams, Stacks, Snacks, Socials, Signals
Networked information and the different ways users receive, process, create, and share it.
The Fulfillment Filter
Lee Rainie's commencement address at the graduation ceremony for the PhD and master's degree recipients from the University of Maryland iSchool — the university's school of information sciences.
The Internet of Things Will Thrive by 2025
Many experts say the rise of embedded and wearable computing will bring the next revolution in digital technology.
Networked: The New Social Operating System in Civic Life
The new media and information ecosystem in communities and how foundations can think about new opportunities in this environment.
Heartbleed's Impact
39% of internet users have changed passwords or canceled accounts; 6% think their personal information was swiped.
The Future of Libraries
The seven questions libraries need to address as they consider future services and their role for their patrons and communities.
Millennials and Libraries
Lee Rainie discussed the project's research about younger Americans and how libraries fit into their lives.
Digital Life in 2025
Experts predict the Internet will become 'like electricity' — less visible, yet more deeply embedded in people's lives for good and ill
The Web at 25 in the U.S.
The overall verdict: The internet has been a plus for society and an especially good thing for individual users
The Internet and Religion: The Great Disruption
How Americans use digital technology and their implications for religious institutions.