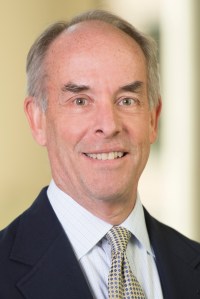 Download High-Res Photo
Displaying 91 - 100 of 413 results
Knowledge Sharing in the Networked World of the Internet of Things
At KMWorld Confererence, Lee Rainie shares the latest findings from Pew Research about the internet and puts it into organizational context with the expanding Inter­net of Things.
Cyber Attacks Likely to Increase
Experts believe nations, rogue groups, and malicious individuals will step up their assaults on communications networks, targeting institutions, financial services agencies, utilities, and consumers over the next decade. Many also predict effective counter moves will generally contain the damage.
The Internet of Things and what it means for librarians
Many experts say the rise of embedded and wearable computing will bring the next revolution in digital technology. Lee Rainie shares the latest research from Pew about libraries and puts it into context with the expanding Internet of Things.
Killer Apps in the Gigabit Age
Experts foresee changes across all aspects of life as digital connectivity advances. They predict hyper-personalized interactions, 3D holograms, immersive virtual reality and a deepening dependency upon machines as we navigate our lives.
Younger Americans and Public Libraries
How those under 30 engage with libraries and think about libraries' role in their lives and communities
Social Media and the 'Spiral of Silence'
Facebook, Twitter, and other platforms did not provide new outlets for the discussion of the Snowden-NSA revelations. People who thought their social media friends disagreed with them were less likely to discuss the issues in person and online.
The media zones where people live, and how to connect with them
How people use technology and the different ways they allocate their attention, connect with organizations, and act as citizens
13 Things to Know About Teens and Technology
How digital tools are changing not only how teens communicate, but also how they gather information about the world and present themselves to others.
The internet's turbulent next decade
Lee Rainie discussed an extensive roster of expert predictions about the internet in the coming decade.
Net Threats
Tech experts hope the open structure of the Internet will prevail in the coming decade; but they anticipate battles to preserve relatively unhindered connectivity.