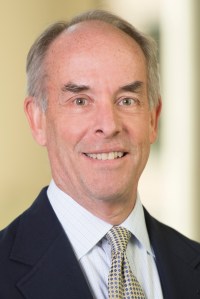 Download High-Res Photo
Mapping Twitter Topic Networks: From Polarized Crowds to Community Clusters
People connect to form groups on Twitter for a variety of purposes. The networks they create have identifiable contours that are shaped by the topic being discussed, the information and influencers driving the conversation, and the social network structures of the participants.
Pew Research Update at ALA Midwinter
Lee Rainie, director of Pew Internet and co-author of Networked: The New Social Operating System, is scheduled to discuss Pew Internet's new report on public libraries at ALA Midwinter
E-Reading Rises as Device Ownership Jumps
The proportion of Americans who read e-books is growing, but few have completely replaced print books for electronic versions.
Privacy, Confidentiality, and the Use of Data
Lee Rainie will discuss privacy, confidentiality, and the use of data at the 2013 meeting of the Pacific Chapter of the American Association for Public Opinion Research
Networked Worlds & Networked Enterprises
Lee Rainie shows how the large, loosely knit social circles of networked individuals expand opportunities for learning, problem solving, decision making, and personal interaction.
The State of Digital Divides (video & slides)
Lee Rainie presented the latest findings about who has and doesn't have access to the internet, broadband, and cell phones.
The New Library Patron
Library patrons and non-patrons: Who they are, what their information needs are, what kind of technology they use, and how libraries can meet the varying needs of their patrons.
Tablet and E-reader Ownership Update
Up from 25% last year, more than half of those in households earning $75,000 or more now have tablets. Up from 19% last year, 38% of those in upper-income households now have e-readers.
E-patients and their hunt for health information
How patients and caregivers seek health information in the digital age
The New Library
What people do at libraries and what they'd like libraries to become