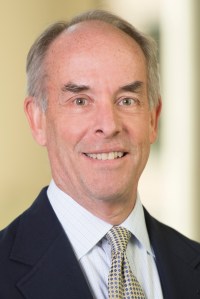 Download High-Res Photo
Networked Learners
Four big points about the impact of technology on learning
The next rural library
Lee Rainie speaks about the Project's latest research about the way people use libraries and the role they play in their communities.
The Mobile Difference
Overview of Pew Internet's mobile connectivity findings and their implications for libraries
Marketing in the networked age
How the new media ecosystem has affected marketing
Anonymity, Privacy, and Security Online
86% of online adults have taken steps to avoid surveillance by other people or organizations when using the internet. Despite precautions, 21% have had an email or social media account hijacked and 11% have had vital information stolen.
E-patients and their hunt for health information
Lee Rainie will describe the Project's research on how patients and caregivers seek health information in the digital age
Personal. Portable. Participatory. Pervasive. The Digital Landscape in 2013 and its Impact on Communities
Pew Internet Director Lee Rainie will discuss= the new media ecosystem with leaders of community foundations from Western states and several other locales.
Libraries, Children and Families: new research and policy recommendations on role of libraries in early reading
Susan Hildreth, director of the Institute of Museum and Library Services, will present on a recent policy report, developed with the Campaign for Grade-level Reading, that highlights the role of libraries in early learning. In addition, Pew Intern...
Libraries + Parents = Innovation and Success
13 Key Takeaways from Pew Internet's Libraries Research
The Myth and the Reality of the Evolving Patron
The Reference and User Services Association (RUSA) will host Lee Rainie for "The Myth and the Reality of the Evolving Patron: The RUSA President's Program" on Saturday, June 29 at the 2013 ALA Annual Conference in Chicago.