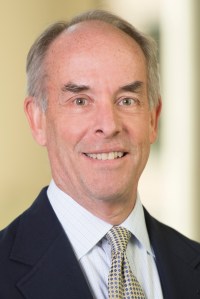 Download High-Res Photo
How Libraries can meet the Evolving Needs of Patrons in the Digital Age (webinar)
A webinar presenting research from the Pew Research Center's Internet & American Life Project, providing insight on what types of services Americans value in their library and what types of services they would like to see their library start to of...
Coming and Going on Facebook
61% of Facebook users have taken a voluntary break from using the site at one time or another and 27% plan to spend less time on the site this coming year. Even so, two-thirds of online adults are now Facebook users.
Pew Internet Research Update at ALA Midwinter Meeting 2013
Join Lee Rainie to hear firsthand new findings about library services: what the public wants (and does not want) at libraries, as well as details from library focus groups on how libraries are coping with the new mix of services.
Teens and Libraries
Lee Rainie will present Pew Internet data at the Young Adult Library Services Association's Summit on Libraries & Teens regarding teens libraries in today's digital world.
Arts Organizations and Digital Technologies
Cultural organizations like theater companies, orchestras, and art museums are using the internet, social media, and mobile apps to draw in and engage audiences, provide deeper context, and disseminate their work beyond the stage and the gallery
Internet access at libraries
In a survey this fall, the Pew Research Center's Internet & American Life Project asked whether people had accessed the internet at a library in the previous 12 months. Some 26% of those ages 16 and older said they had.
The changing world of libraries
The Project's latest research about how people use technology and how people use libraries.
Social Media and Voting
22% of registered voters have announced their vote for president on social media like Facebook or Twitter
How Teens Do Research in the Digital World
A survey of Advanced Placement and National Writing Project teachers finds that teens' research habits are changing in the digital age
Libraries Transformed: Research on the changing role of libraries
Lee Rainie will describe the latest findings of the Pew Internet Project about libraries and the new mix of services they are offering their patrons—and considering offering.