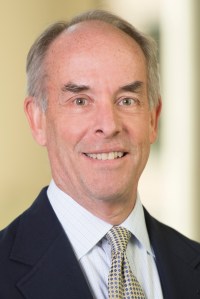 Download High-Res Photo
Younger Americans' Library Habits and Expectations
Americans ages 16-29 are heavy technology users, including in using computers and internet at libraries. At the same time, most still read and borrow printed books, and value a mix of traditional and technological library services.
The reinvention of libraries
Lee Rainie, the Director of the Pew Internet Project, will present the Project's latest findings about the changing role of libraries and patrons' interest in new services. He will also describe Project research on the way people use mobile device...
The Power and Relevance of Libraries
At the American Library Association's National Library Legislative Day, Pew Internet Director Lee Rainie will discuss 11 key takeaways from the Project's libraries research.
Public Relations in the Networked Age: The new information ecosystem of e-patients
Lee Rainie will discuss the Pew Research Center's Internet & American Life Project's latest research on how people get, share and create information in the digital age. Rainie will also discuss the Project's specific findings on the rise of e-pati...
Parents, Children, Libraries, and Reading
Parents of minor children have a special relationship with libraries. Most believe libraries are very important for their children and provide extra resources that are not available at home.
The changing world of librarians
Lee Rainie discussed the Project's latest research about how people use technology and how people use libraries, and the implications of this work for libraries.
The State of Digital Marketing in the Networked Age
Pew Internet Director Lee Rainie will discuss the Project's latest research into internet trends, mobile connectivity, and use of social media and what they mean for marketers.
The 10 Most Important Insights from Pew Internet's Library Research
Director Lee Rainie spoke at the Computer in Libraries 2013 Conference on Tuesday's event, during its "Innovative & Awesome Tech" session.
The State of Facebook
Pew Internet Director Lee Rainie led a talk during a webinar in which financial analysts and journalists discussed: "Facebook Fatigue: Fact or Fiction?"
Use of digital technology by different income groups
Pew Internet Project Director Lee Rainie presented findings about the state of digital differences at the Georgetown Public Policy Institute's Annual Conference on Capitol Hill.