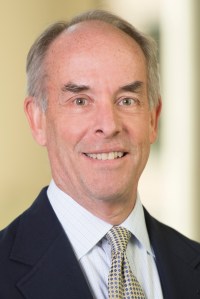 Download High-Res Photo
Displaying 71 - 80 of 415 results
The Changing Digital Landscape: Where Things are Heading
Lee Rainie discussed the latest Pew Research Center findings about the state of technology and media in 2015 at a presentation at the Tencent Media Summit in Beijing, China.
The Next Digital Disruptions
Lee Rainie discusses three technology revolutions of the past decade and how a fourth revolution is now underway at the State of the Net 2015 conference in Milan, Italy.
Digital Divides 2015
Lee Rainie details the digital divide that Americans face in accessing the internet.
Americans' Views on Mobile Etiquette
For many Americans, cellphones are always present and rarely turned off. This creates new social challenges, as people believe that different public and social settings warrant different sensitivities for civil behavior.
An Elaboration of AAAS Scientists' Views
A deeper examination of views about key science topics by members of the American Association for the Advancement of Science
Americans, Politics and Science Issues
The general public's political views are strongly linked to their attitudes on climate and energy issues. But politics is a less important factor on biomedical, food safety, space issues.
Privacy in the Digital Age
Lee Rainie discusses what research is showing us about privacy strategies and statistics.
Americans' Attitudes About Privacy, Security and Surveillance
Many Americans want control over their personal information and freedom from observation during the activities of their daily lives, but they are not confident that the government agencies or businesses that collect data about them can keep that information private and secure.
Americans' Views on Open Government Data
Many hope that more transparency and data sharing will help journalists, make officials more accountable and improve decisions. But very few think agencies are doing a great job of providing useful data.
The Changing Privacy Landscape
Lee Rainie details the social and business implications of a reshaped privacy landscape