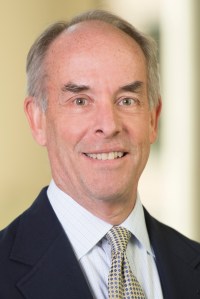 Download High-Res Photo
Displaying 61 - 70 of 415 results
American Voices on Ways Human Enhancement Could Shape Our Future
Focus group participants discuss biomedical developments that could boost the performance of people's bodies and brains
Digital Divides 2016
Lee Rainie is giving a keynote address at the Internet Governance Forum, discussing the digital divide that exists in 2016.
Half of Americans Say Threats From Infectious Diseases Are Growing
The rise of the Zika virus has caught public attention, and people are particularly worried about its threat to pregnant women
How the public grades libraries – and uses libraries
The new findings covered the latest library-usage trends, book-reading trends, and insights into the ways more and more Americans hope libraries will offer community-oriented and educational services.
Libraries and Learning
Most Americans think that local libraries serve the educational needs of their communities and families well. But many do not know about key education services libraries provide.
How will the Internet of Things look by 2025?
Lee Rainie will present findings from Pew Research Center's report titled "The Internet of Things Will Thrive by 2025" to the American Bar Association Section of Science & Technology law on March 30, 2016.
Technology Adoption by Baby Boomers (and everybody else)
Innovation and technology go hand in hand in developing the vision and strategy for the business solutions these leaders employ to engage current and new customers (boomers and beyond), and to establish new business models. Lee Rainie and Andrew Perrin present what works and what doesn't when innovating in large public and nonprofit organizations at the Boomer Summit in Washington.
The Puzzles Librarians Need to Solve – VALA2016
In order to thrive in the future, librarians will need to be great forecasters and innovators. Lee Rainie will describe how the Center's research provides guideposts for librarians along three dimensions of library activity: the people, the place, and the platform, at the VALA2016 conference in Melbourne, Australia on Feb. 9, 2016
Privacy and Information Sharing
Many Americans say they might provide personal information in commercial settings, depending on the deal being offered and how much risk they face.
How Libraries Fit into Community Education Ecosystems
Lee Rainie presents new survey findings about how people use libraries, the kinds of services and programs people would like from libraries, and how libraries are connected to communication education and learning environments.