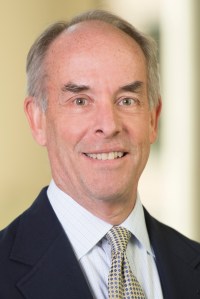 Download High-Res Photo
Displaying 81 - 90 of 415 results
Americans' Privacy Strategies Post-Snowden
Nearly two years after Snowden's revelations, 87% of Americans say they have heard about U.S. surveillance programs. Among them, 25% say they have changed their own technological behaviors in some way.
The Fourth Digital Revolution
Lee Rainie discusses the rise of the internet of things and how all the data it creates will enrich the picture we have about what is happening in communities and media.
How Scientists Engage the Public and Why It Matters
At the AAAS 2015 Annual Meeting, Lee Rainie discussed new findings about how scientists use a variety of methods to bring their work to the general public.
How Scientists Engage the Public
Most scientists (87%) believe it is important to participate in public policy debates. Almost half use social media to discuss or follow science, and nearly a quarter blog about science and research.
How Different Groups Think about Scientific Issues
Different demographic groups think differently about scientific issues. For example, those more likely to think genetically modified food is unsafe include women, African-Americans and Hispanics, and those without college degrees. Those more likely to say parents should be able to decide whether to vaccinate their children include younger adults, Republicans and independents.
Public and Scientists' Views on Science and Society
Despite broadly similar views about the overall place of science in America, there are striking differences between the public and scientists' views on a host of science-related issues.
Networked Privacy in the Age of Surveillance, Sousveillance, Coveillance
Lee Rainie presents survey findings about how people navigate privacy in a networked world in their relationship with government, commercial enterprises and each other.
Social Media and the Cost of Caring
Frequent use of social media is not directly related to higher stress. But stress can be contagious through social media channels: Social media users are often more aware of the stressful events in others' lives, and this awareness itself can lead to higher stress.
Technology's Impact on Workers
Online American workers say the internet and email are very important tools for doing their jobs, rating them higher in importance than landline phones, mobile phones, and social networking sites. Just 7% say the internet makes them less productive at work.
The Future of Privacy
Will governments and corporations expand current tracking policies? Or will innovators create new ways for individuals to control personal information? Experts are divided on whether a secure and balanced privacy-rights infrastructure will be in place by 2025.