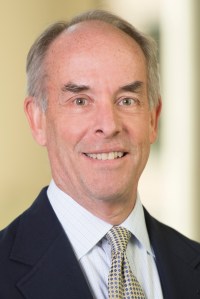 Download High-Res Photo
Displaying 41 - 50 of 415 results
The Fate of Online Trust in the Next Decade
Many experts say lack of trust won't hinder increased public reliance on the internet. Some expect trust to grow as tech and regulatory changes arise; others think it will worsen or maybe change entirely.
The Reckoning for Social Media
Lee Rainie, director of internet and technology research at Pew Research Center, delivered this keynote speech at the New Media and Society conference in Toronto on July 29, 2017.
U.S. Public Trust in Science and Scientists
Lee Rainie, director of internet, science and technology, presented findings about Americans' trust in scientists at the Aspen Ideas Festival, on June 27. He was part of a section of the Festival called, "The Genetic Revolution, Unintended Consequences, and the Public Trust."
Education in the age of fake news and disputed facts
Lee Rainie, director of Internet, Science and Technology research at the Pew Research Center, described the Center's research about public views related to facts and trust after the 2016 election at UPCEA's "Summit on Online Leadership."
The Internet of Things Connectivity Binge: What Are the Implications?
Despite broad concerns about cyberattacks, outages and privacy violations, most experts believe the Internet of Things will continue to expand successfully the next few years.
The Internet of Things and Future Shock: Too Much Change Too Fast?
Lee Rainie spoke on May 10, 2017, to the American Bar Association's Section of Science and Technology Law about the rise of the Internet of Things and its implications for privacy and cybersecurity.
The public and cybersecurity practices and knowledge
Lee Rainie presented the Center's findings about public practices and knowledge related to cybersecurity to the advisory board of the National Cybersecurity Alliance on May 5, 2017.
Americans Divided on Whether Recent Science Protests Will Benefit Scientists' Causes
More Democrats and younger adults believe last month's science marches will lead to public support for science, while Republicans and older adults tend to disagree.
The Future of Jobs and Jobs Training
As robots, automation and artificial intelligence perform more tasks and there is massive disruption of jobs, experts say a wider array of education and skills-building programs will be created to meet new demands.
The new landscape of facts and trust
Lee Rainie discussed the Center's latest findings about how people use social media, how they think about news in the Trump Era, how they try to establish and act on trust and where they turn for expertise in a period where so much information is contested.