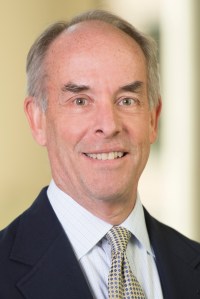 Download High-Res Photo
Displaying 31 - 40 of 415 results
Stories From Experts About the Impact of Digital Life
While many technology experts and scholars have concerns about the social, political and economic fallout from the spread of digital activities, they also tend to report that their own experience of digital life has been positive.
Skill Requirements for Future Jobs - 10 Facts
Lee Rainie, Director of Internet and Technology research, spoke about the skills requirements for jobs in the future at the International Telecommunications Union's "capacity building symposium" for digital technologies.
The future of technology
Lee Rainie gave the Holmes Distinguished Lecture at Colorado State University on April 13, 2018, where he discussed the research the Center conducted with Elon University's Imagining the Internet Center about the future of the internet.
The Future of Well-Being in a Tech-Saturated World
Many experts say digital life will continue to expand people's boundaries and opportunities. Yet nearly a third think that people's overall well-being will be more harmed than helped in coming years.
The Information Needs of Citizens: Where Libraries Fit In
Lee Rainie, director of internet and technology research at the Pew Research Center, discussed the Center's latest research at the Public Library Association's 2018 meeting.
Bots in the Twittersphere
An estimated two-thirds of tweeted links to popular websites are posted by automated accounts – not human beings.
Americans' complicated feelings about social media in an era of privacy concerns
The trends in Americans' views of social media tell a complex story. Read about the dynamics of Americans' feelings toward social media.
The Future of Truth and Misinformation Online
Experts are split on whether the coming years will see less misinformation online. Those who foresee improvement hope for technological and societal solutions. Others say bad actors using technology can exploit human vulnerabilities.
Online Harassment 2017
Lee Rainie, director of internet and technology research at Pew Research Center, discussed recent findings about the prevalence and impact of online harassment at the Cyber Health and Safety Virtual Summit: 41% of American adults have been harassed online and 66% have witnessed harassment. The findings come from the Center's recent report on these issues.
10 facts about jobs in the future
Lee Rainie, director of internet and technology research at Pew Research Center, presented these findings at the International Monetary Fund/World Bank's Youth Dialogue and its program, "A World Without Work?" The findings tie to several pieces of research at the Center, including reports on the state of American jobs, automation in everyday life, and the future of jobs training programs.