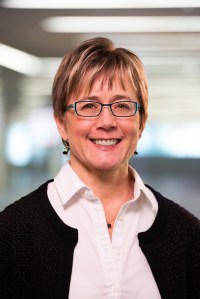 Download High-Res Photo
Displaying 21-30 of 132 results
About Seven-in-Ten U.S. Adults Say They Need to Take Breaks From COVID-19 News
61% give equal attention to national and local coronavirus news.
Older Americans continue to follow COVID-19 news more closely than younger adults
More than two-thirds of adults ages 65 or older said they were following news of the pandemic very closely.
Early in outbreak, Americans cited claims about risk level and details of coronavirus as made-up news
A new analysis of open-ended responses to a survey of U.S. adults looks at the specific storylines or claims about COVID-19 that Americans said they were exposed to.
Cable TV and COVID-19: How Americans perceive the outbreak and view media coverage differ by main news source
Responses to cable news coverage and the pandemic vary notably among Americans who identify Fox News, MSNBC or CNN as their main source of political news.
Americans who primarily get news through social media are least likely to follow COVID-19 coverage, most likely to report seeing made-up news
More than half of these social media news consumers say they have encountered made-up news about COVID-19.
Americans Immersed in COVID-19 News; Most Think Media Are Doing Fairly Well Covering It
About half say they have seen at least some made-up news about the virus; 29% think it was created in a lab.
Black and white Democrats differ in their media diets, assessments of primaries
There are notable differences between white and black Democrats in news consumption habits and assessments of recent political events and figures in the news.
About one-fifth of Democrats and Republicans get political news in a kind of media bubble
In total, 20% of all Democrats get political news only from outlets with left-leaning audiences, while 18% of all Republicans do so only from outlets with right-leaning audiences.
Most say journalists should be watchdogs, but views of how well they fill this role vary by party, media diet
Nearly three out of four U.S. adults say that, in general, it's important for journalists to function as watchdogs over elected officials.
Concern about influence of made-up news on the election is lowest among those paying the least attention
Concern is highest among people who follow political news most closely, older adults and those who display more knowledge about politics in general.