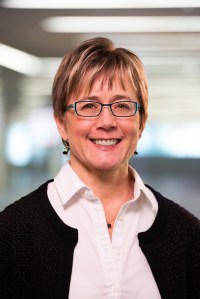 Download High-Res Photo
Displaying 11 - 20 of 135 results
Measuring News Consumption in a Digital Era
As news outlets morph and multiply, both surveys and passive data collection tools face challenges.
Americans Plan To Follow Election Returns Closely; Biden Supporters More Confident Their News Sources Will Make Right Call
Biden supporters are more likely than Trump supporters to be confident their news sources will make the right call in announcing a winner. And partisans remain worlds apart on how well the U.S. has controlled the coronavirus outbreak.
Republicans who rely most on Trump for COVID-19 news see the outbreak differently from those who don't
Among Republicans, opinions about the coronavirus outbreak in the U.S. differ considerably by source of news.
Before Trump Tested Positive for Coronavirus, Republicans' Attention to Pandemic Had Sharply Declined
About two-thirds of Republicans say the U.S. has controlled the outbreak as much as it could have; 88% of Democrats disagree.
Political Divides, Conspiracy Theories and Divergent News Sources Heading Into 2020 Election
Republicans are about four times as likely as Democrats to say voter fraud has been a major issue with mail-in ballots.
Americans See Skepticism of News Media as Healthy, Say Public Trust in the Institution Can Improve
72% of U.S. adults say news organizations do an insufficient job telling their audiences where their money comes from.
Americans Who Mainly Get Their News on Social Media Are Less Engaged, Less Knowledgeable
U.S. adults in this group are less likely to get the facts right about COVID-19 and politics and more likely to hear some unproven claims.
Three Months In, Many Americans See Exaggeration, Conspiracy Theories and Partisanship in COVID-19 News
After three months of news and information, 64% of U.S. adults say the CDC mostly gets the facts about the outbreak right; 30% say the same about President Trump and his administration.
Majorities of Americans Say News Coverage of George Floyd Protests Has Been Good, Trump's Public Message Wrong
Among black Americans, 72% say coverage has been good or excellent and 85% say Trump's message has been completely or mostly wrong.
Black U.S. adults follow many COVID-19 news topics more closely, discuss the outbreak more frequently
Black adults were much more likely than whites and somewhat more likely than Hispanic adults to frequently discuss the pandemic with others.