With nearly 160,000 arrivals so far in 2016, Italy has received almost the same number of refugees as Greece this year, and by year's end it may surpass Greece as Europe's new focal point for refugee flows, according to recent statistics from the United Nations High Commissioner on Refugees.
Italy only needs to receive about 10,000 more refugees by Dec. 31 to overtake Greece in number of refugee arrivals in 2016. Already, Italy has received more refugees than it did in all of 2015 (153,842) and is quickly approaching its 2014 refugee total (170,100).
In contrast with Italy, Europe's overall refugee flows are declining. More than 1 million refugees arrived on Europe's shores via Mediterranean routes in 2015. Thus far, about 334,000 refugees, or a third of 2015's number, have arrived in 2016. 
One of the reasons the overall number of refugees to Europe is down is a March 2016 agreement between Turkey and the European Union that requires the return of any new asylum-seekers traveling from Turkey. Since the agreement, the number of Syrian refugees in neighboring Turkey has remained stable, and relatively few asylum-seekers from Syria have made the journey to Greece.
In 2016, the number of refugee arrivals in Italy held roughly steady compared with the previous year, but surged in October. And although fewer migrants typically travel in November and December, Italy could approach roughly 200,000 total refugee arrivals by the end of the calendar year if the October surge continues.
The nationalities of refugees entering Italy are different from those going to Greece. The overwhelming majority (85%) entering Italy this year are from African countries such as Nigeria, Eritrea and Sudan. By contrast, about two-thirds (65%) of refugees entering Greece in 2016 are from Middle Eastern countries such as Syria and Iraq. An additional 30% of refugees entering Greece in 2016 are from Asian countries such as Afghanistan and Pakistan. These data also suggest that with the EU-Turkey deal now in place to reduce the flow of refugees traveling to Greece from Turkey, it does not appear that refugees from the Middle East have shifted their movement from the Turkey-Greece route to the North Africa-Italy route.
It remains to be seen how many refugees Italy will host in 2017. Due to financial constraints, Italian officials have said they may not house all newly arrived migrants in its refugee centers while their asylum applications are processed. In response, several border towns in France, Austria and Switzerland are securing their borders in fears that migrants will enter their countries from Italy.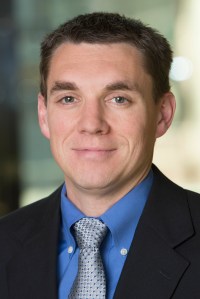 Phillip Connor
is a former senior researcher focusing on demography and migration studies at Pew Research Center.