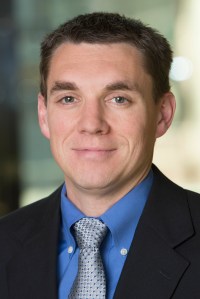 Download High-Res Photo
Displaying 1 - 10 of 62 results
More than nine-in-ten people worldwide live in countries with travel restrictions amid COVID-19
The movement of people across borders has halted in much of the world as countries close their borders in response to the coronavirus outbreak.
Fast facts on how Greeks see migrants as Greece-Turkey border crisis deepens
As a standoff escalates at the Greece-Turkey border, here's how people in Greece see migrants, as well as how many migrants live in Greece.
5 facts about unauthorized immigration in Europe
The number of unauthorized immigrants living in Europe increased between 2014 and 2016, then leveled off to an estimated 3.9 million to 4.8 million in 2017, according to new estimates from Pew Research Center.
How European and U.S. unauthorized immigrant populations compare
The size of Europe's unauthorized immigrant population in 2017 was less than half the number in the United States.
Europe's Unauthorized Immigrant Population Peaks in 2016, Then Levels Off
Most live in Germany, the UK, Italy and France, and about half had arrived in Europe in recent years. Overall, these migrants account for less than 1% of Europe's total population.
Canada now leads the world in refugee resettlement, surpassing the U.S.
Canada resettled 28,000 refugees in 2018, similar to its 2017 total. Meanwhile, the U.S. resettled 23,000, down from the previous year.
Immigrants sent a record amount of money home to sub-Saharan African countries in 2017
Money sent by immigrants to their home countries in sub-Saharan Africa reached a record $41 billion in 2017.
Many Nigerians, Tunisians and Kenyans say they plan to leave their countries in the next five years
Many Nigerians, Tunisians and Kenyans say they plan to leave their countries in the next five years. Some who plan to migrate say they have taken steps to do so, such as gathering information about a destination country and saving money.
Around the World, More Say Immigrants Are a Strength Than a Burden
Majorities in top migrant destination countries say immigrants strengthen their countries. Yet publics are divided on immigrants' willingness to adopt their host country's customs.
Immigrant share in U.S. nears record high but remains below that of many other countries
Nearly 14% of the U.S. population is foreign-born. That's the highest share of foreign-born people in the country since 1910, but it's far from the highest in the world.