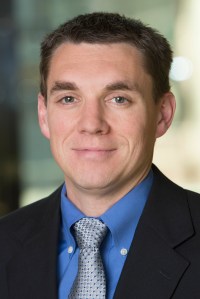 Download High-Res Photo
International migration from sub-Saharan Africa has grown dramatically since 2010
Sub-Saharan African nations account for nine of the 10 fastest growing international migrant populations since 2010.
Most displaced Syrians are in the Middle East, and about a million are in Europe
Migrants from Latin America and the Caribbean sent a record amount of money to their home countries in 2016
Remittance flows decreased worldwide for a second consecutive year in 2016, the first back-to-back decline in over three decades. Remittances to Latin America and the Caribbean, however, rose to a record high.
After record migration, 80% of Syrian asylum applicants approved to stay in Europe
In all, more than half a million asylum seekers from Syria during the 2015-16 migration surge had received permission to stay in Europe as of Dec. 31, 2016.
Still in Limbo: About a Million Asylum Seekers Await Word on Whether They Can Call Europe Home
About half of those who applied for asylum in Europe during the refugee surge of 2015 and 2016 were still waiting to learn their fate as of the end of last year.
In first months of Trump presidency, Christians account for growing share of U.S. refugee arrivals
More Christian than Muslim refugees have been admitted to the United States in the first months of the Trump administration, reversing a trend that had seen Muslims outnumber Christians in the final fiscal year under President Barack Obama, a Pew Research Center analysis of U.S. State Department refugee data has found.
After Brexit, an uncertain fate for UK's nearly 3 million EU-born migrants
Roughly 20 million people who were born in a country now a part of the European Union have moved from their birth country and now live in another EU nation.
The Digital Footprint of Europe's Refugees
An analysis of online searches in 2015 and 2016 opens a window into the path and timing of migrant flows from Middle East to Europe.
Fewer refugees arrive in U.S., with declines in 46 states
The number of refugees entering the United States each month has declined sharply so far in fiscal 2017, falling from 9,945 in October 2016 to 3,316 in April 2017.
Asylum applications from unaccompanied minors fell sharply in Europe in 2016
The European Union, Norway and Switzerland received nearly 66,000 asylum applications from unaccompanied minor migrants (those younger than 18 applying without a parent or guardian) in 2016, a decline of nearly 40% from 2015's record total but still well above the total of prior years, according to a new Pew Research Center analysis of data from Eurostat, the EU's statistical agency.