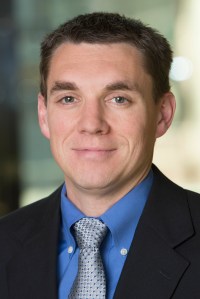 Download High-Res Photo
European asylum applications remained near record levels in 2016
In 2016, European Union countries, Norway and Switzerland received more than 1.2 million asylum applications, below the record 1.3 million applications received in 2015.
In Trump presidency, nearly 2,500 refugees have entered U.S. from six travel-restricted countries
The number of refugees from the six travel-restricted countries represents 32% of all refugees who have entered the U.S. since Trump took office.
Six countries named in revised Trump travel order accounted for more than 650,000 U.S. entries since 2006
Entries from the affected countries made up about 0.1% of the more than 517 million total entries to the U.S. between fiscal years 2006 and 2015.
India is a top source and destination for world's migrants
India has a long history of migration, as both the source of and destination for many international migrants. Here are five facts about India and migration.
Since travel order lifted, more than 1,800 refugees from affected countries have entered U.S.
More than 1,800 refugees from Iran, Iraq, Libya, Somalia, Sudan, Syria and Yemen have resettled in the U.S. since a federal court judge suspended key parts of an executive order President Donald Trump signed on Jan. 27 that restricted travel from these seven nations.
Countries affected by Trump travel rules accounted for more than 900,000 U.S. entries since 2006
The seven nations affected by a new executive order suspending refugee admissions accounted for 904,415 legal U.S. entries between fiscal years 2006 and 2015.
U.S. on track to reach Obama administration's goal of resettling 110,000 refugees this year
The Obama administration's goal of receiving 110,000 refugees in fiscal 2017 is significantly higher than last year's target of 85,000.
International migration: Key findings from the U.S., Europe and the world
Millions of people around the world have migrated to the U.S. and other countries in recent years – some voluntarily, others to flee political turmoil, persecution or war.
Just 10 states resettled more than half of recent refugees to U.S.
The country took in 84,995 refugees, the most since 1999. But where they settled varied widely, with some states taking in large numbers and others very few.
In nine countries, 20% or more born there have migrated or sought refuge abroad
Some 244 million people worldwide have left their countries of birth – many seeking improved economic opportunities or fleeing physical danger – but the impact of out-migration has been uneven worldwide.