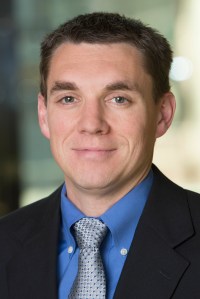 Download High-Res Photo
5 facts about the U.S. rank in worldwide migration
By a wide margin, the U.S. has more immigrants than any other country in the world.
Europe sees rise in unaccompanied minors seeking asylum, with almost half from Afghanistan
In 2015, there were a record 96,000 unaccompanied child migrants seeking asylum in Europe.
Illegal migration to EU rises for routes both well-worn and less-traveled
In 2015, more than 1.8 million people crossed the European Union's borders illegally, up from 280,000 detections of illegal border crossings in 2014.
6 facts about South Korea's growing Christian population
Pope Francis will travel to South Korea next week for Asian Youth Day, making his third international trip as pontiff. Here are six facts about Christianity in South Korea.
For World Refugee Day, 5 long-term refugee trends
Despite the ongoing conflicts in these countries, the number of refugees around the world is considerably less than it was two decades ago, numbering between 10 million and 12 million in recent years.
Middle East's Christian population in flux as Pope Francis visits Holy Land
Pope Francis is scheduled to visit Jordan, the West Bank and Israel this weekend, a region where the Christian population is in flux and where Francis has expressed concern about their well-being.
Illegal immigration by boat: A dangerous, but common way of entering Europe
Boat migrants comprise less than 10% of the more than 1 million new immigrants entering the EU from non-EU countries by air, land or sea each year. But among those known to have arrived illegally in 2013, over half came by sea – the highest percentage in recent years.
How many Sochi athletes are competing for a country that is not their birth nation?
South Korea-born speed skater Viktor Ahn is not alone.
Changing Patterns of Global Migration and Remittances
Patterns of global migration and remittances have shifted in recent decades, even as both the number of immigrants and the amount of money they send home have grown, according to a new Pew Research Center analysis of data from the United Nations and the World Bank.
Quebec considers new restrictions on wearing religious symbols, clothing
Much of the public debate over the so-called "Charter of Values" has focused on the measure's potential impact on immigrants and their religious beliefs and practices.