When the best athletes around the globe gather for the Olympic Games, national pride is often tied to which country wins the most medals. Yet patriotic victories can become confusing when some countries grant citizenship to elite foreign-born athletes. 
All this made us wonder: Just how many Sochi athletes are competing for a country other than the one in which they were born?
A Pew Research Center data analysis finds at least 120 athletes, or 4% of the nearly 3,000 competing in Sochi, are competing for countries other than their birth nations. (For context, about 3% of the world's people live in countries where they weren't born.) About a third of athletes did not indicate their country of birth, so for the purposes of our analysis, we assumed they were born in the country they are representing in the Olympics.
Sometimes, global "elite" migrants are part of their Olympic teams because they moved to that country; in other cases, they have family lineage tying them to it. Some athletes, meanwhile, found a country willing to grant them nationality and allow them to compete.
Canada ranks at the top with nine foreign-born athletes in this year's Olympics. For example, Jamaican-born Lascelles Brown has Canadian citizenship and is part of the Canadian bobsled team. The United States ties for the silver ranked just behind Canada, with seven foreign-born athletes. Figure-skater Simon Shnapir is one example – he was born in Russia but won bronze for the U.S. with partner Marissa Castelli. Gus Kenworthy, known for his silver medal in freestyle skiing and also his efforts to help stray dogs in Sochi, was born in Britain.
Based on the available data, the number of foreign-born competitors appears to be higher in some sports than in others. For example, about one-in-ten alpine skiers are foreign-born, while two-in-ten figure skaters were born in a country other than the one they are representing on ice.
The practice of adopting athletes from abroad garnered media attention this year after South Korea-born speed skater Viktor Ahn won gold for his adopted country of Russia. (In 2006, he won three gold medals for South Korea, under the name Ahn Hyun-soo.)
But Ahn is not alone. Since the 1920s, countries have allowed certain  athletes to become citizens, hoping to gain an edge on the medal counts. The Olympic rules simply state that an athlete must be a citizen of the country to qualify. The countries, of course, create the rules for citizenship.
The International Olympic Charter has rules (Chapter 5, Rule 41) that attempt to thwart efforts to find flag-switching loopholes. Athletes with multiple nationalities can choose their Olympic team, but if they've competed internationally for one country they must wait three years before competing under a different flag.
Some countries like Israel and Azerbaijan that are not known for winter sports have exclusively foreign-born teams. Three of the five Olympians on Israel's entire team were born in the Ukraine while the other two were born in the U.S. and Belgium. Competitors on Azerbaijan's team were born in Russia, Italy and Austria.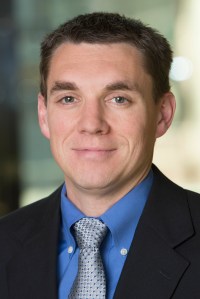 Phillip Connor
is a former senior researcher focusing on demography and migration studies at Pew Research Center.