Pew Research Center produces original data on a wide range of topics. We also share a lot of our findings on social media. Here, in no particular order, is a list of some of our most popular content on social media, informed by our analytics, from reports released in 2013.




5. During the first two years of the nation's economic recovery, the mean net worth of households in the upper 7% of the wealth distribution rose by an estimated 28%, while the mean net worth of households in the lower 93% dropped by 4%. (Report)




9. 56% of U.S. adults say they would not want to undergo medical treatments to slow the aging process and live to be 120 or more, but roughly two-thirds (68%) think that most other people would. (Report)


11.  56% of internet users have "Googled themselves" or used a search engine to look up their own name to see what information is available about them online. (Fact Tank)

12. In 23 of 39 nations surveyed, a majority or plurality of the people say China either already has replaced or eventually will replace the U.S. as the top superpower. (Report)








Bruce Drake
is a former senior editor at Pew Research Center.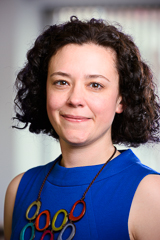 Andrea Caumont
is the digital engagement manager at Pew Research Center.