Signature Reports
Faith Among Black Americans
Today, most Black adults say they rely on prayer to help make major decisions, and view opposing racism as essential to their religious faith.
Faith on the Hill
When it comes to religious affiliation, the 117th U.S. Congress looks similar to the previous Congress but quite different from Americans overall.
In 2018, Government Restrictions on Religion Reach Highest Level Globally in More Than a Decade
The global median level of government laws, policies and actions by officials that impinge on religious beliefs and practices – continued to climb.
The Global God Divide
A median of 45% across 34 surveyed countries say it is necessary to believe in God to be moral and have good values. However, public opinion on this question, as well as the role of God, prayer and religion varies by country, region and economic development.
Features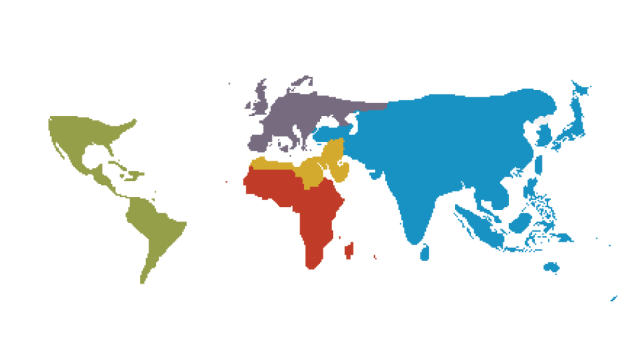 Religious restrictions around the world
For more than a decade, Pew Research Center has been tracking global patterns in restrictions on religion – both those imposed by governments and hostilities committed by individuals and social groups.
Muslims and Islam Knowledge Quiz
Test your knowledge of Muslims and Islam by taking our 12-question quiz.
U.S. Religious Knowledge Quiz
How much do you know about religion? And how do you compare with the average American? Here's your chance to find out.
Religious Typology Quiz
Are you a Sunday Stalwart? Solidly Secular? Or somewhere in between? Take our quiz to find out which one of the religious typology groups is your best match and see how you compare with our nationally representative survey of more than 4,000 U.S. adults.