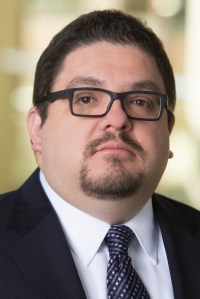 Download High-Res Photo
Republican Chris Christie captures about half the Latino vote
In his landslide re-election victory last night, New Jersey Republican Governor Chris Christie carried 51% of the Latino vote, a 19 point increase from his performance in 2009, according to exit polls.
5 demographic realities behind the creation of Univision/ABC News' "Fusion" channel
Fusion's launch reflects several demographic trends among the nation's 53 million Hispanics, which make up 17% of all Americans.
Hispanic or Latino? Many don't care, except in Texas
Hispanic or Latino? Many don't care, except in Texas
Which do you prefer? It's a question Hispanics and non-Hispanics alike have struggled with...except in Texas.
Three-Fourths of Hispanics Say Their Community Needs a Leader
Latinos' Views of Illegal Immigration's Impact on Their Community Improve
High rate of deportations continue under Obama despite Latino disapproval
The Obama administration has provided a way for young unauthorized immigrants brought to the country illegally as children to remain in the U.S., but the total number of deportations of unauthorized immigrants continue at near record levels.
What is the future of Spanish in the United States?
As the share of Hispanics who speak Spanish falls, the share that speaks only English at home is expected to rise.
Among recent high school grads, Hispanic college enrollment rate surpasses that of whites
D.C., Virginia and Maryland have the highest shares of college-educated Latinos