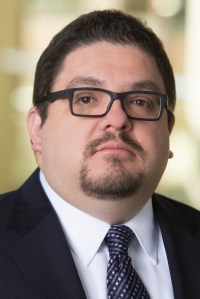 Download High-Res Photo
Latinos' Views of Illegal Immigration's Impact on Their Community Improve
High rate of deportations continue under Obama despite Latino disapproval
The Obama administration has provided a way for young unauthorized immigrants brought to the country illegally as children to remain in the U.S., but the total number of deportations of unauthorized immigrants continue at near record levels.
What is the future of Spanish in the United States?
As the share of Hispanics who speak Spanish falls, the share that speaks only English at home is expected to rise.
Among recent high school grads, Hispanic college enrollment rate surpasses that of whites
D.C., Virginia and Maryland have the highest shares of college-educated Latinos
Mapping the Latino Population, By State, County and City
Spanish is the most spoken non-English language in U.S. homes, even among non-Hispanics
Spanish is, by far, the most spoken non-English language in the U.S., but not all Spanish speakers are Hispanic. Some 2.8 million non-Hispanics speak Spanish at home today.
What Univision's milestone says about U.S. demographics
Are unauthorized immigrants overwhelmingly Democrats?
Will there be "an electoral bonanza for Democrats" if the nation's estimated 11.1 million unauthorized immigrants are eventually granted the right to vote? The data provide some insights.
If they could, how many unauthorized immigrants would become U.S. citizens?