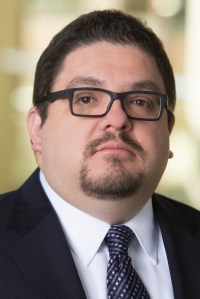 Download High-Res Photo
Closing the Digital Divide: Latinos and Technology Adoption
An Awakened Giant: The Hispanic Electorate is Likely to Double by 2030
The record number of Latinos who cast ballots for president this year are the leading edge of an ascendant ethnic voting bloc that is likely to double in size within a generation, according to a Pew Hispanic Center analysis based on U.S. Census Bureau data, Election Day exit polls and a new nationwide survey of Hispanic [...]
Latino Voters in the 2012 Election
Latinos Express Growing Confidence In Personal Finances, Nation's Direction
Latino Voters Support Obama by 3-1 Ratio, But Are Less Certain than Others about Voting
Latino registered voters prefer President Barack Obama over Republican challenger Mitt Romney by 69% to 21% and express growing satisfaction with the direction of the nation and the state of their personal finances but are somewhat less certain than non-Hispanics that they will vote in this election, according to a new nationwide survey of 1,765 Latinos.
A Record 24 Million Latinos Are Eligible to Vote, But Turnout Rate Has Lagged That of Whites, Blacks
Due to their ongoing population growth, Latinos comprise a greater share of the nation's eligible voters than they did just a few years ago—11.0% this year, up from 9.5% in 2008 and 8.2% in 2004. However, the turnout rate of eligible Latino voters has historically lagged that of whites and blacks by substantial margins.
Hispanic Student Enrollments Reach New Highs in 2011
The nation's Hispanic student population reached several milestones in 2011, according to a Pew Hispanic Center analysis of newly available U.S. Census Bureau data.
Up to 1.7 Million Unauthorized Immigrant Youth May Benefit from New Deportation Rules
Up to 1.7 million unauthorized immigrants ages 30 and under who arrived in the U.S. as children are eligible for a new Obama administration program that would shield them from deportation and enable them to apply for temporary but renewable work permits, according to updated estimates from the Pew Hispanic Center.
When Labels Don't Fit: Hispanics and Their Views of Identity
A majority of Hispanics say they most often identify themselves by their family's country of origin; just 24% say they prefer a pan-ethnic label.