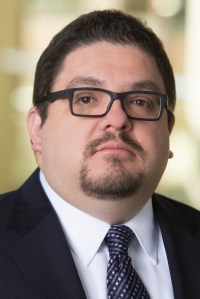 Download High-Res Photo
Mapping the Latino Population, By State, County and City
Spanish is the most spoken non-English language in U.S. homes, even among non-Hispanics
Spanish is, by far, the most spoken non-English language in the U.S., but not all Spanish speakers are Hispanic. Some 2.8 million non-Hispanics speak Spanish at home today.
What Univision's milestone says about U.S. demographics
Are unauthorized immigrants overwhelmingly Democrats?
Will there be "an electoral bonanza for Democrats" if the nation's estimated 11.1 million unauthorized immigrants are eventually granted the right to vote? The data provide some insights.
If they could, how many unauthorized immigrants would become U.S. citizens?
Diverse Origins: The Nation's 14 Largest Hispanic-Origin Groups
Salvadorans may soon replace Cubans as third-largest U.S. Hispanic group
For more than 40 years, one rock solid element of Hispanic demographics has been the ranking of the three largest Hispanic origin groups: Mexicans have always been the largest by population; followed by Puerto Ricans and then Cubans. But this may be changing.
Latinos' changing views of same-sex marriage
Latinos' views of same-sex marriage have changed dramatically in recent years. In 2012 for the first time, more Latinos said they favored same-sex marriage than opposed it (52% versus 34%) according to Pew Hispanic Center surveys.
LGBT voices that shaped our study
Personal Milestones in the Coming Out Experience
The Pew Research Center's survey of 1,197 lesbian, gay, bisexual and transgender adults asked respondents about three key points in their coming out journey.