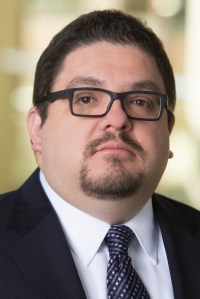 Download High-Res Photo
Diverse Origins: The Nation's 14 Largest Hispanic-Origin Groups
Salvadorans may soon replace Cubans as third-largest U.S. Hispanic group
For more than 40 years, one rock solid element of Hispanic demographics has been the ranking of the three largest Hispanic origin groups: Mexicans have always been the largest by population; followed by Puerto Ricans and then Cubans. But this may be changing.
Latinos' changing views of same-sex marriage
Latinos' views of same-sex marriage have changed dramatically in recent years. In 2012 for the first time, more Latinos said they favored same-sex marriage than opposed it (52% versus 34%) according to Pew Hispanic Center surveys.
LGBT voices that shaped our study
Personal Milestones in the Coming Out Experience
The Pew Research Center's survey of 1,197 lesbian, gay, bisexual and transgender adults asked respondents about three key points in their coming out journey.
Inside the 2012 Latino Electorate
Skepticism about a landmark Census finding
Six take-aways from the Census Bureau's voting report
Gun Homicide Rate Down 49% Since 1993 Peak; Public Unaware
National rates of gun homicide and other violent gun crimes are strikingly lower now than during their peak in the mid-1990s, paralleling a general decline in violent crime, according to a Pew Research Center analysis of government data. Beneath the long-term trend, though, are big differences by decade: Violence plunged through the 1990s, but has declined less dramatically since 2000.
A Demographic Portrait of Mexican-Origin Hispanics in the United States