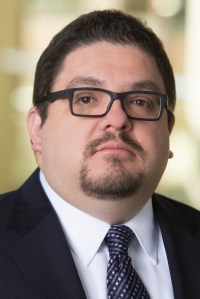 Download High-Res Photo
Hispanics Say They Have the Worst of a Bad Economy
A majority of Latinos believe that the economic downturn that began in 2007 has been harder on them than on any other ethnic group in America.
Unauthorized Immigrants: Length of Residency, Patterns of Parenthood
Nearly two-thirds of the 10.2 million unauthorized adult immigrants in the United States have lived in this country for at least 10 years and nearly half are parents of minor children.
Hispanic Poverty Rate Highest In New Supplemental Census Measure
The poverty rate for Hispanics was 28.2% in 2010, higher than it was for blacks, non-Hispanic whites or Asians, and higher than the official poverty rate for Hispanics, 26.7%, reported by the Census Bureau.
Childhood Poverty Among Hispanics Sets Record, Leads Nation
The spread of poverty across the United States that began at the onset of the Great Recession of 2007-2009 and accelerated last year hit one fast-growing demographic group especially hard: Latino children.
A Demographic Portrait of Puerto Ricans
The 2010 U.S. Census counted 3.7 million Hispanics living in Puerto Rico. This was down from 3.8 million in 2000. By contrast, in the 50 U.S. states and the District of Columbia, the population of Puerto Rican-origin Hispanics increased from 3.4 million in 2000 to 4.6 million in 2010, surpassing Puerto Rico's Hispanic population.
U.S. Hispanic Country of Origin Counts for Nation, Top 30 Metropolitan Areas
Browse detailed demographic and economic profiles of Hispanics in the United States by their countries of origin.
The Latino Electorate in 2010: More Voters, More Non-Voters
More than 6.6 million Latinos voted in last year's election—a record for a midterm. Fueled by their rapid population growth, Latinos also were a larger share of the electorate in 2010 than in any previous midterm election, representing 6.9% of all voters, up from 5.8% in 2006.
Hispanics Account for More than Half of Nation's Growth in Past Decade
The 2010 Census counted 50.5 million Hispanics in the United States, making up 16.3% of the total population. The nation's Latino population, which was 35.3 million in 2000, grew 43% over the decade.
The 2010 Congressional Reapportionment and Latinos
Hispanic voters are nearly three times more prevalent in states that gained congressional seats and Electoral College votes in the 2010 reapportionment than they are in states that lost seats.
National Latino Leader? The Job is Open
When asked in an open-ended question on a nationwide survey of Latinos to name the person they consider "the most important Latino leader in the country today," nearly two-thirds (64%) of Hispanics said they did not know.