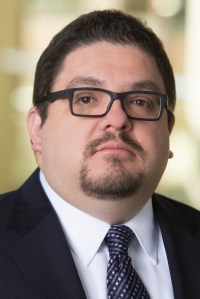 Download High-Res Photo
U.S. Hispanic Country of Origin Counts for Nation, Top 30 Metropolitan Areas
Browse detailed demographic and economic profiles of Hispanics in the United States by their countries of origin.
The Latino Electorate in 2010: More Voters, More Non-Voters
More than 6.6 million Latinos voted in last year's election—a record for a midterm. Fueled by their rapid population growth, Latinos also were a larger share of the electorate in 2010 than in any previous midterm election, representing 6.9% of all voters, up from 5.8% in 2006.
Hispanics Account for More than Half of Nation's Growth in Past Decade
The 2010 Census counted 50.5 million Hispanics in the United States, making up 16.3% of the total population. The nation's Latino population, which was 35.3 million in 2000, grew 43% over the decade.
The 2010 Congressional Reapportionment and Latinos
Hispanic voters are nearly three times more prevalent in states that gained congressional seats and Electoral College votes in the 2010 reapportionment than they are in states that lost seats.
National Latino Leader? The Job is Open
When asked in an open-ended question on a nationwide survey of Latinos to name the person they consider "the most important Latino leader in the country today," nearly two-thirds (64%) of Hispanics said they did not know.
The Latino Vote in the 2010 Elections
Tuesday's midterm elections were historic for Hispanics. For the first time ever, three Latino candidates—all of them Republicans—won top statewide offices.
Illegal Immigration Backlash Worries, Divides Latinos
The national political backlash against illegal immigration has created new divisions among Latinos and heightened their concerns about discrimination against members of their ethnic group-including those who were born in the United States or who immigrated legally.
How Young Latinos Communicate with Friends in the Digital Age
When it comes to socializing and communicating with friends, young Latinos (ages 16 to 25) make extensive use of mobile technology. Half say they text message (50%) their friends daily, and 45% say they talk daily with friends on a cell phone.
Electoral Participation in the 2008 Presidential Election
Latinos and the 2010 Census: The Foreign Born Are More Positive
A new nationwide survey of Latinos finds that foreign-born Latinos are more positive and knowledgeable about the 2010 Census than are native-born Latinos.