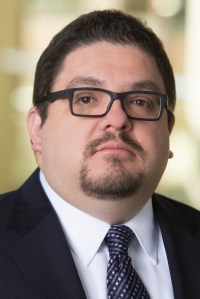 Download High-Res Photo
The Latino Vote in the 2010 Elections
Tuesday's midterm elections were historic for Hispanics. For the first time ever, three Latino candidates—all of them Republicans—won top statewide offices.
Illegal Immigration Backlash Worries, Divides Latinos
The national political backlash against illegal immigration has created new divisions among Latinos and heightened their concerns about discrimination against members of their ethnic group-including those who were born in the United States or who immigrated legally.
How Young Latinos Communicate with Friends in the Digital Age
When it comes to socializing and communicating with friends, young Latinos (ages 16 to 25) make extensive use of mobile technology. Half say they text message (50%) their friends daily, and 45% say they talk daily with friends on a cell phone.
Electoral Participation in the 2008 Presidential Election
Latinos and the 2010 Census: The Foreign Born Are More Positive
A new nationwide survey of Latinos finds that foreign-born Latinos are more positive and knowledgeable about the 2010 Census than are native-born Latinos.
Hispanics and the Criminal Justice System
Latinos' confidence in the U.S. criminal justice system is closer to the relatively low levels expressed by blacks than to the higher levels expressed by whites.
Hispanics See Their Situation in U.S. Deteriorating; Oppose Key Immigration Enforcement Measures
Half (50%) of all Latinos say that the situation of Latinos in this country is worse now than it was a year ago.