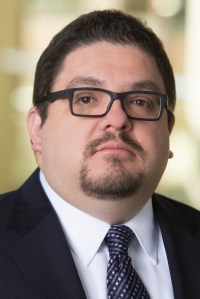 Download High-Res Photo
Women's college enrollment gains leave men behind
Even though college enrollment rates among young people have risen in recent decades, a Pew Research Center analysis of U.S. Census Bureau data shows that females outpace males in college enrollment, especially among Hispanics and blacks.
Asian Americans split on whether U.S. immigration system works or needs a major overhaul
45% of Asian Americans say the U.S. immigration system "works pretty well and requires only minor changes" while 47% say the system "needs to be completely rebuilt" or "needs major changes."
In 2014, Latinos will surpass whites as largest racial/ethnic group in California
Hispanics prioritize legalization for unauthorized immigrants over citizenship
46% of all Hispanics and 59% of Hispanic immigrants say they worry "a lot" or "some" that they themselves, a family member or a close friend could be deported. Hispanics alone comprise about three-fourths of all immigrants living in the U.S. illegally.
On Immigration Policy, Deportation Relief Seen As More Important Than Citizenship
While lopsided majorities of Hispanics and Asian Americans support creating a pathway to citizenship for unauthorized immigrants, two new surveys from the Pew Research Center also show that these groups believe it is more important for unauthorized immigrants to get relief from the threat of deportation.
Republican Chris Christie captures about half the Latino vote
In his landslide re-election victory last night, New Jersey Republican Governor Chris Christie carried 51% of the Latino vote, a 19 point increase from his performance in 2009, according to exit polls.
5 demographic realities behind the creation of Univision/ABC News' "Fusion" channel
Fusion's launch reflects several demographic trends among the nation's 53 million Hispanics, which make up 17% of all Americans.
Hispanic or Latino? Many don't care, except in Texas
Hispanic or Latino? Many don't care, except in Texas
Which do you prefer? It's a question Hispanics and non-Hispanics alike have struggled with...except in Texas.
Three-Fourths of Hispanics Say Their Community Needs a Leader