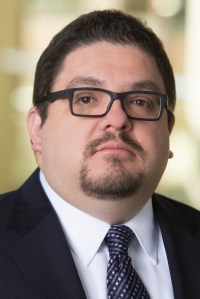 Download High-Res Photo
DHS: Violence, poverty are driving children to flee Central America to U.S.
The three top municipalities sending children to the U.S. are all in Honduras. San Pedro Sula leads the list.
For three states, share of Hispanic population returns to the past
Hispanic Nativity Shift
The slowdown in growth of the Hispanic foreign-born population coincides with a decline in Mexican migration to the U.S.
'Mexican,' 'Hispanic,' 'Latin American' top list of race write-ins on the 2010 census
Latinos are not the only group of Americans who utilize the "some other race" category on the census form—but they are the most likely to do so. In 2010, 6.2% of Americans selected "some other race," up from 5.5% in 2000. Among all those who answered the race question this way in 2010, 96.8% were Hispanic.
The Rise of Federal Immigration Crimes
Between 1992 and 2012, the number of offenders sentenced in federal courts more than doubled, driven largely by a 28-fold increase in the number of unlawful reentry convictions.
Women's college enrollment gains leave men behind
Even though college enrollment rates among young people have risen in recent decades, a Pew Research Center analysis of U.S. Census Bureau data shows that females outpace males in college enrollment, especially among Hispanics and blacks.
Asian Americans split on whether U.S. immigration system works or needs a major overhaul
45% of Asian Americans say the U.S. immigration system "works pretty well and requires only minor changes" while 47% say the system "needs to be completely rebuilt" or "needs major changes."
In 2014, Latinos will surpass whites as largest racial/ethnic group in California
Hispanics prioritize legalization for unauthorized immigrants over citizenship
46% of all Hispanics and 59% of Hispanic immigrants say they worry "a lot" or "some" that they themselves, a family member or a close friend could be deported. Hispanics alone comprise about three-fourths of all immigrants living in the U.S. illegally.
On Immigration Policy, Deportation Relief Seen As More Important Than Citizenship
While lopsided majorities of Hispanics and Asian Americans support creating a pathway to citizenship for unauthorized immigrants, two new surveys from the Pew Research Center also show that these groups believe it is more important for unauthorized immigrants to get relief from the threat of deportation.