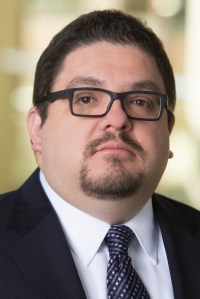 Download High-Res Photo
Why measuring the demographics of voters on Election Day is difficult
The two primary sources that provide insight into voter demographics use different methodologies, are released at different times, and often produce slightly different results.
Latino Support for Democrats Falls, but Democratic Advantage Remains
Democrats maintain a wide, but diminished, advantage among Hispanic registered voters, 54% of whom say a candidate's position on immigration is not a deal-breaker in determining their vote.
Latino Voters and the 2014 Midterm Elections
A record 25.2 million Latinos are eligible to vote in the 2014 midterms, or 11% of eligible voters nationwide. But in many states with close races this year, Latinos make up a smaller share of eligible voters.
Hispanic immigrants more likely to lack health insurance than U.S.-born
Hispanic immigrants are more than twice as likely to not have health insurance as Hispanics born in the U.S., according figures recently released by the Census Bureau.
Latino vote is small in nearly all states with hot Senate races
5 facts about the Deferred Action for Childhood Arrivals program
5 facts about the Deferred Action for Childhood Arrivals program which President Obama signed two years ago.
Puerto Rican Population Declines on Island, Grows on U.S. Mainland
Puerto Ricans have left the financially troubled island for the U.S. mainland this decade in their largest numbers since the Great Migration after World War II, citing job-related reasons above all others.
Many Mexican child migrants caught multiple times at border
New data shows that thousands of unaccompanied Mexican children caught at the border have crossed into the U.S. multiple times.
At the border, a sharp rise in unaccompanied girls fleeing Honduras
The number of unaccompanied girls from three Central American countries caught at the Southwest border, particularly those ages 13 to 17, has increased more rapidly this year than the number of boys.
Children 12 and under are fastest growing group of unaccompanied minors at U.S. border