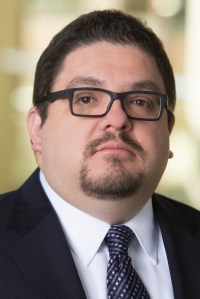 Download High-Res Photo
5 facts about the Deferred Action for Childhood Arrivals program
5 facts about the Deferred Action for Childhood Arrivals program which President Obama signed two years ago.
Puerto Rican Population Declines on Island, Grows on U.S. Mainland
Puerto Ricans have left the financially troubled island for the U.S. mainland this decade in their largest numbers since the Great Migration after World War II, citing job-related reasons above all others.
Many Mexican child migrants caught multiple times at border
New data shows that thousands of unaccompanied Mexican children caught at the border have crossed into the U.S. multiple times.
At the border, a sharp rise in unaccompanied girls fleeing Honduras
The number of unaccompanied girls from three Central American countries caught at the Southwest border, particularly those ages 13 to 17, has increased more rapidly this year than the number of boys.
Children 12 and under are fastest growing group of unaccompanied minors at U.S. border
DHS: Violence, poverty are driving children to flee Central America to U.S.
The three top municipalities sending children to the U.S. are all in Honduras. San Pedro Sula leads the list.
For three states, share of Hispanic population returns to the past
Hispanic Nativity Shift
The slowdown in growth of the Hispanic foreign-born population coincides with a decline in Mexican migration to the U.S.
'Mexican,' 'Hispanic,' 'Latin American' top list of race write-ins on the 2010 census
Latinos are not the only group of Americans who utilize the "some other race" category on the census form—but they are the most likely to do so. In 2010, 6.2% of Americans selected "some other race," up from 5.5% in 2000. Among all those who answered the race question this way in 2010, 96.8% were Hispanic.
The Rise of Federal Immigration Crimes
Between 1992 and 2012, the number of offenders sentenced in federal courts more than doubled, driven largely by a 28-fold increase in the number of unlawful reentry convictions.