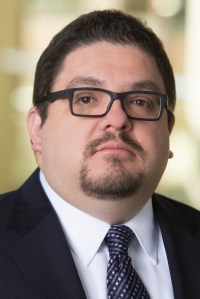 Download High-Res Photo
English Proficiency on the Rise Among Latinos
A record 33.2 million Hispanics in the U.S. speak English proficiently. While this share of Hispanics has been growing, the share that speaks Spanish at home has been declining over the past 13 years.
Public Libraries and Hispanics
Hispanic immigrants are less likely than U.S.-born Hispanics, whites and blacks to use public libraries. But Hispanic immigrants who have made their way to public libraries stand out as the most appreciative of what libraries have to offer.
States suing Obama over immigration programs are home to 46% of those who may qualify
A group of 26 states filed a lawsuit in December to stop his executive actions on immigration, arguing that he didn't have the authority to make the changes.
As Cuban American demographics change, so do views of Cuba
President Obama's change in policy towards Cuba comes as the Cuban American population itself is changing—in its demographics, views of U.S.-Cuba policy, and its politics.
5 takeaways about the 2014 Latino vote
Would Latinos turn out to vote in greater numbers this year? Would the lack of action on immigration reform by President Obama and Congress depress voter turnout, or raise it? Here are five takeaways about Latino voters in this year's midterm elections.
Hispanic Voters in the 2014 Election
Democrats maintained a large edge among Latinos voting in the midterm elections, but in some states, Republican candidates won more than 40% of the Latino vote.
Why measuring the demographics of voters on Election Day is difficult
The two primary sources that provide insight into voter demographics use different methodologies, are released at different times, and often produce slightly different results.
Latino Support for Democrats Falls, but Democratic Advantage Remains
Democrats maintain a wide, but diminished, advantage among Hispanic registered voters, 54% of whom say a candidate's position on immigration is not a deal-breaker in determining their vote.
Latino Voters and the 2014 Midterm Elections
A record 25.2 million Latinos are eligible to vote in the 2014 midterms, or 11% of eligible voters nationwide. But in many states with close races this year, Latinos make up a smaller share of eligible voters.
Hispanic immigrants more likely to lack health insurance than U.S.-born
Hispanic immigrants are more than twice as likely to not have health insurance as Hispanics born in the U.S., according figures recently released by the Census Bureau.