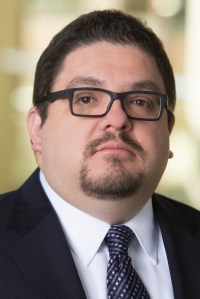 Download High-Res Photo
Among U.S. Latinos, the internet now rivals television as a source for news
Among U.S. Latinos, the internet now rivals television as a source for news
On a typical weekday, three-quarters of U.S. Latinos get their news from internet sources, nearly equal to the share who do so from television, according to a 2016 survey of Latino adults by Pew Research Center.
Hispanic Identity Fades Across Generations as Immigrant Connections Fall Away
High intermarriage rates and declining immigration are changing how some Americans with Hispanic ancestry see their identity. Most U.S. adults with Hispanic ancestry self-identify as Hispanic, but 11%, or 5 million, do not.
Use of Spanish declines among Latinos in major U.S. metros
The share of U.S. Latinos who speak the language has declined over the past decade or so: 73% of Latinos spoke Spanish at home in 2015, down from 78% in 2006.
Amid decline in international adoptions to U.S., boys outnumber girls for the first time
Americans adopted around 5,370 children from other countries in fiscal year 2016. For the first time, males outnumbered females among adoptees from abroad.
Black voter turnout fell in 2016, even as a record number of Americans cast ballots
Some trends in presidential elections either reversed or stalled: White turnout increased and the nonwhite share of the U.S. electorate remained flat from 2012.
U.S. immigrant deportations fall to lowest level since 2007
The Obama administration deported 333,341 unauthorized immigrants in the 2015 fiscal year, a decline of about 81,000 (or 20%) from the prior year.
Hillary Clinton won Latino vote but fell below 2012 support for Obama
Hillary Clinton won 66% of Latino voters on Election Day, a level of Democratic support similar to 2008 but lower than 2012.
Democrats Maintain Edge as Party 'More Concerned' for Latinos, but Views Similar to 2012
75% of Latinos have discussed Trump's comments about Hispanics in the past year.
U.S. Latino Population Growth and Dispersion Has Slowed Since Onset of the Great Recession
A decline in Hispanic birth rates and the pace of immigration from Latin America has had an effect on the growth and dispersion of Hispanics in the country.