In his landslide re-election victory last night, New Jersey Republican Governor Chris Christie carried 51% of the Latino vote, a 19 point increase from his performance in 2009, according to exit polls.
Christie's showing among Latinos came despite some strong headwinds for the GOP among this demographic group. In the 2012 presidential race, Republican candidate Mitt Romney won just 27% of the Hispanic vote nationally.  In 2008, Republican John McCain won 31% of the Latino vote.
The Latino vote is growing in importance across the nation. Today, more than 23 million Latinos are eligible to vote, and a record 11.2 million voted in 2012.
The Republican Party's image among Hispanics has deteriorated in recent years. According to a 2012 Pew Research Center survey of Hispanics, just 10% of Hispanic registered voters say the Republican Party has more concern for Hispanics than the Democratic Party.
Latino voters have leaned more towards the Democrats and supported Democratic presidential candidates in growing shares. Last year, President Obama won an overwhelming 71% of the Hispanic vote, a modest increase from the 67% he won in the 2008 election.
Christie is widely considered to be a contender for the presidential race in 2016 and it's hard not to compare his success with the last Republican candidate to garner a significant share of the Hispanic vote, former president George W. Bush. Bush received between 39% and 50% of the Hispanic vote in Texas for his gubernatorial election in 1998 and then went on to win the presidency in 2000 with 35% of the national Hispanic vote and was re-elected in 2004 with 40% of the Hispanic vote.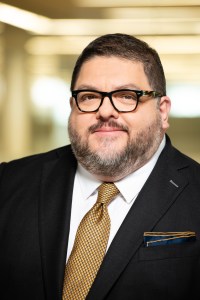 Mark Hugo Lopez
is director of race and ethnicity research at Pew Research Center.