The number of unaccompanied girls from three Central American countries caught at the Southwest border has increased more rapidly this year than the number of boys, particularly among teens, according to a new analysis of government data obtained by the Pew Research Center.
The data, provided under a Freedom of Information Act request, shows a detailed demographic portrait of the tens of thousands of unaccompanied minors who have crossed the border over the past 20 months. In addition to an overall increasing rate of young unaccompanied children apprehended at the border, the new analysis shows that girls, particularly from Honduras, are increasingly taking the dangerous journey from Central America to the U.S. without a parent or guardian. President Obama is scheduled to meet with the leaders of Honduras, El Salvador and Guatemala today to discuss the surge in unaccompanied children, which has risen to more than 57,000 from October through June this year, compared with nearly 39,000 unaccompanied children in the prior full fiscal year.
Our analysis finds that the number of unaccompanied girls younger than 18 caught at the U.S.-Mexico border has jumped 77% so far this fiscal year (through May 31) to 13,008, compared with just 7,339 during all of the last fiscal year ending Sept. 30. Although there are far more boys than girls apprehended at the border, the number of boys has grown more slowly, by just 8% during the same period, to 33,924 compared with 31,420 last year. Among those 12 and younger, the number of girls apprehended has grown even faster, increasing 140% over the last fiscal year, compared with a 100% increase among boys. 
But the biggest difference between boys' and girls' increasing numbers is among teenagers. Apprehensions of unaccompanied teenage girls are up 62% to 9,597 this year compared with 5,916 last year, while among teenage boys there's been almost no increase (2%). As a result, girls have constituted a larger share (24%) of all unaccompanied teens in fiscal year 2014 than they did in fiscal year 2013 (17%).
The U.S. Department of Homeland Security data analysis shows the number of unaccompanied minors apprehended at the border who originated from Mexico, Honduras, El Salvador, Guatemala and other countries from Oct. 1, 2012 through May 31, 2014. Although the specific reasons for migration to the U.S. may vary, Central Americans of all ages are fleeing some of the highest murder rates in the world, but females face additional danger.
Girls who flee their home countries have reported fear of rape and other sexual violence committed by gangs, according to a report released this year by the United Nations High Commissioner for Refugees. Some Republicans and other officials say the surge in child migrants is the result of a confusing U.S. immigration policy that has led Central Americans to believe that children are immune from deportation, as Honduran president Juan Hernandez said on Thursday.
When looking at all unaccompanied girls by country, Honduras ranks first with 5,300 of the total 13,008 girls apprehended this year, compared with just 911 girls from Mexico. Between these two countries is El Salvador with 3,792 girls apprehended, and Guatemala with 2,699. Four-in-ten of all the unaccompanied children and teens apprehended this year from Honduras (40%) and El Salvador (39%) are girls, higher than the share among Guatemalans (24%).
The surge of "unaccompanied" minors — those traveling without a parent or guardian, although they could be traveling with another adult or relative — has stretched the capacity of federal and state officials. Children are being packed into military bases and shelters in states across the country, their arrival at times drawing objections from local residents and politicians. President Obama has requested $3.7 billion to respond to what he has called a "humanitarian crisis," and House Republicans have responded with a plan of their own.
Among children and teens who travel with a parent or guardian, a total of 22,069 children were caught at the border this fiscal year, with a nearly even distribution in apprehensions between girls and boys (48%-52%). Among Hondurans, the number of accompanied girls apprehended (6,086) has actually exceeded the number of boys (5,988) this fiscal year, while among those coming from El Salvador there has been an identical number of apprehensions of boys and girls (1,856 each). For those from Guatemala and Mexico, more accompanied boys than girls have been apprehended this fiscal year.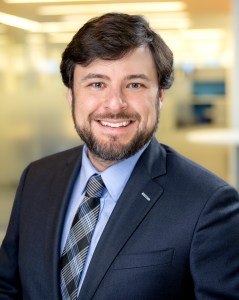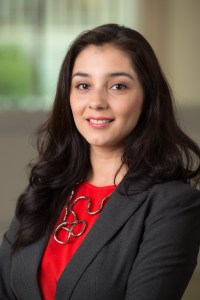 Ana Gonzalez-Barrera
is a former senior researcher focusing on Hispanics, immigration and demographics at Pew Research Center.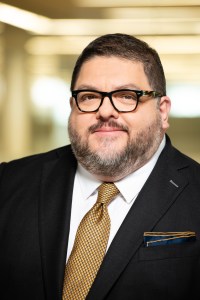 Mark Hugo Lopez
is director of race and ethnicity research at Pew Research Center.