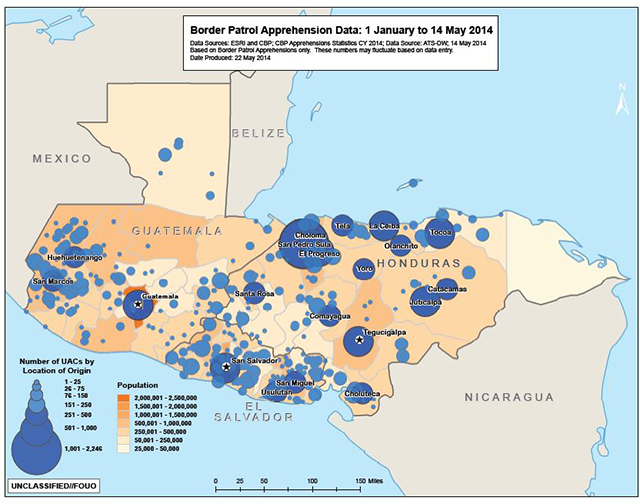 Of the thousands of unaccompanied children apprehended at the U.S. border in recent months, many can be attributed to poverty and regional violence in three Central American countries, a new U.S. Department of Homeland Security document finds. The document says the reasons driving the migration are different for each country, attributing it to local conditions.
"For example, many Guatemalan children come from rural areas, indicating they are probably seeking economic opportunities in the U.S. Salvadoran and Honduran children, on the other hand, come from extremely violent regions where they probably perceive the risk of traveling alone to the U.S. preferable to remaining at home."
The Homeland Security document, obtained by the Pew Research Center, details the specific hometowns and cities of unaccompanied children apprehended at the U.S. border. According to the agency, the number of children caught at the border has nearly doubled in less than a year, a situation that President Obama has called "an urgent humanitarian situation."
The three top municipalities sending children to the U.S. are all in Honduras. San Pedro Sula leads the list, with more than 2,200 unaccompanied minors apprehended between January and May of this year, making up at least 5% of all apprehended children since October 1st. Following San Pedro Sula are Tegucigalpa and Juticalpa, both with more than 800 apprehended children during the same period.
The Honduran and Salvadoran child migrants are from some of the most violent regions in those countries. San Pedro Sula in Honduras is the world's murder capital, with a homicide rate of 187 homicides per 100,000 inhabitants in 2013 driven by a surge in gang and drug trafficking violence. For the entire country Honduras's murder rate was 90 per 100,000 in 2012, the highest in the world. In 2011, El Salvador was not far behind, at 70, ranking second in terms of homicides in Latin America then. Even with a significant drop in the murder rate from 70 in 2011 to 41 in 2012, El Salvador is only surpassed by Honduras, Venezuela and Belize in the entire world.
Homeland Security also points to poor economies as another factor pushing children north to the U.S. Overall, Honduras, Guatemala and El Salvador are among the poorest nations in Latin America with 30%, 26%, and 17% of their people living on less than $2 a day, according to the World Bank.
Unaccompanied minor children are not just from Central America. According to the Department of Homeland Security, more than 11,000 children from Mexico were apprehended between October 1, 2013 and May 31 of this year. However, the recent surge in apprehensions of children has been driven by increases in the number coming from Central America.
Yesterday, President Obama announced that he would be taking more executive action on immigration as Congress has failed to pass an immigration bill. During his announcement, the president said the current crisis at the border underscores the need to drop politics and pass immigration reform. As DHS put it, the "violence, combined with poor economies and other secondary factors will make stemming the flow of [unaccompanied children] to the US a very complex issue to address."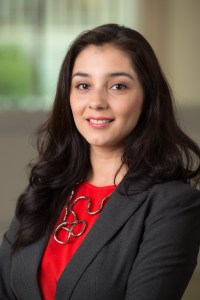 Ana Gonzalez-Barrera
is a former senior researcher focusing on Hispanics, immigration and demographics at Pew Research Center.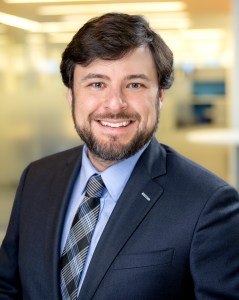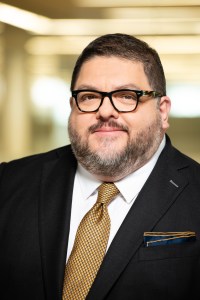 Mark Hugo Lopez
is director of race and ethnicity research at Pew Research Center.